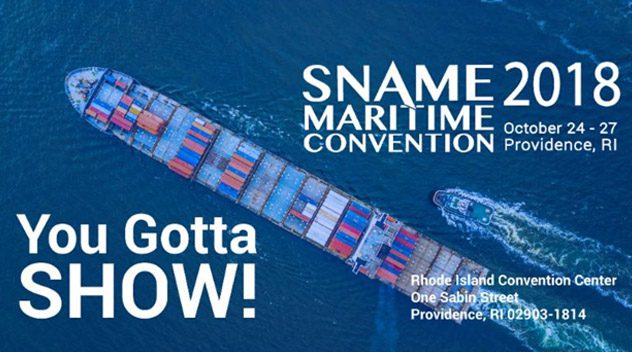 Join US at SNAME Convention in Providence RI to Learn About NOXX HYD Eco Antifouling
On Thursday 25th October at 12 noon, I will be hosting a 30 minute presentation at the SNAME Convention in Providence Rhode Island. The presentation will be given at the INNOVATION THEATER. You will not only understand the unique approach to eco friendly antifouling, but you will also see how the theory translated into the commercial product. There will be an opportunity to touch and feel the system and its simplicity.
EMCS Industries is proud to offer a non-polluting anti-fouling solution that will work from large ocean going freighters to the largest cruise ship. It can also be applied to structures in the marine environment that can be difficult to protect with conventional means.
The NOXX HYD™ anti-fouling system is an electronic system that is fitted on the inboard side of the vessel on the area to be protected. The system comprises one or more control panels and a set of emitters operating on 220v or 12 volts DC with minimal energy consumption. The control panels can be fitted in any convenient location
The emitters produce a low volume, low frequency audio signal that is transmitted through the vessel surfaces to be protected. The signal is "unacceptable" to the invaders and is seen to them as a predatory environment, keeping them away. This therefore provides complete protection against infestation by marine pests such as barnacles, mussels, pinworms and other crustaceans.
The equipment can operate continuously to provide ongoing protection. It does not interfere with any electrolysis, marine depth sounders or radio equipment. The system works regardless of the material used on the pipes or sea chests it protects, and does now damage to any part of the vessel. There is no need to bring the vessel out of the water to install the equipment.
Learn more by joining me on the 25th October, I look forward to meeting you!