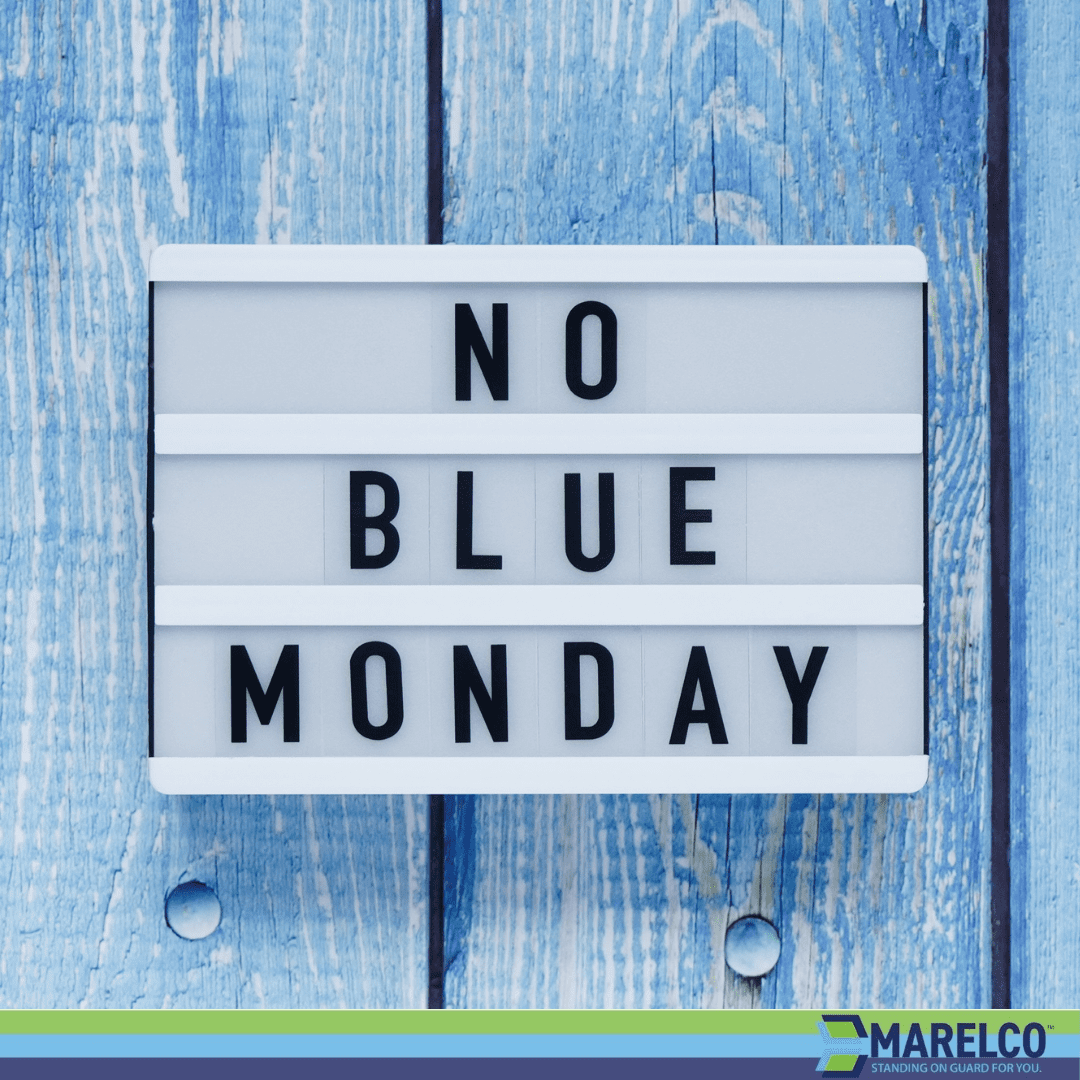 We Are Not Blue This Monday
Today is the day! It is officially the most depressing day of the year (I bet you are glad to hear that)! 
It is Blue Monday! 
Blue Monday falls on the third Monday of January, and as the theory goes is the time of year when we're all cold, broke, and have settled back into our routines with our resolutions far behind us, tending to make us a bit blue.
Let's be honest many of us feel a little blue as we enter 2022, not just because of Blue Monday. Almost two years into the pandemic we all have been affected either personally, professionally, or in business and still continue to see the repercussions.
However, today we do not want to concentrate on the negatives of the last two years (and let's be honest, there have been a few).  So instead, here at EMCS Industries, we want to cast our minds back to 2021 and share with you some positive outcomes that resulted from decisions made over the last two years. These decisions have helped us step into 2022 with high hopes for a great year and the readiness to dominate the antifouling and anticorrosion sector.  So today it is time to reflect on the last 12-24 months.  It is essential to reflect on the year gone by and to acknowledge the challenges we faced, the hurdles we overcame, and celebrate the successes.
Making Decisions For The Future
In January of 2021, EMCS Industries looked very different from the company that heads into 2022. After the "gut punch" that was 2020 like most companies, we were pushed into creative corners to keep our businesses going, and this is where we decided early to take decisive, bold action. We have always been committed to our company values. They drive every decision we make, especially when it comes to our employees. Without them, we cannot be what we aspire to be what we want to be!
In the early days of Covid in 2020, with an internal team of 6, we thought we would need to survive only a few months (how wrong we were). However, as many industries stalled (such as the Cruise Industry, a large part of our customer base) as Covid hit, we became a team of 3 running all the functions of the businesses from our home offices. These were uncertain times, and it was time to make hard decisions. These decisions have paved our path for 2021 and beyond.
Our employees have always been our number one focus;  our true strength and what prompted our decision to hire in this uncertain time. The key in the decision was to assess what was needed, and to hire people with vision, drive, and the willingness to succeed.  They needed to echo our company values through and through and were ready to stay the course as we chartered these stormy waters. Our Crew has truly been amazing and been what has led to our success in 2021.
First off, we hired a new Operations Manager; Warehouse/Logistics Manager and welcomed our previous Operations Manager into the Senior Account Manager role. Their combined experience helped us pivot in 2020. Expanding our focus, redefining our company goals, creating robust in-house processes, and setting us up for 2021. Additionally, as we entered 2021, we hired an Operations Administrator and welcomed a Director of Business Development. 
We had a TEAM in place! Ready to take on the year with drive, ambition, and all that 2021 could throw at them. And they did! You may remember the shipping crisis, the metals shortage, the ongoing pandemic, and the wildfires and flooding here in BC.
With our back-of-house processes defined, a winning team in place, and our 2021 goals set before of us, it was crucial that we determined who we are in the marketplace and how we presented ourselves. In late 2020, we hired Blue Communications to carry out a complete brand audit; and a Marketing Manager to implement these findings, rebrand the company, and develop an ongoing digital marketing strategy to firmly take our place in the market and remind people that we are the inventors of the FIRST Electrolytic Marine Growth Protection System; and we have been leading the industry for over 66 years, providing antifouling and anticorrosion solutions.
We are innovators in this space, and it was crucial to meet the goals we had set for the business. Therefore, it was decided that a Research & Development Manager was needed to help us continually innovate our MGPS solutions and our commitment to sustainability.  We created a well-rounded and ambitious team committed to the company's success and their own.
Walking into 2022
Our decision to recover from the Covid era through growth is a risk paying off. We have grown to a team of 11 team members and a technical contract team of 9. Making a total of 20 dynamic team members that align with our company values.  They make an enormous contribution to our success every day. There is a passion that our Crew has to continue to be industry leaders, innovators, and educators in the marine industry. They are the key to our success in 2021, and there is no doubt that in 2022 will only see further success.
So this Blue Monday how can we be blue?  We entered 2021 with the attitude that we were the "Little Engine That Could," shouting, "We think we can!" 
In 2022. . . "We Know We Can!"