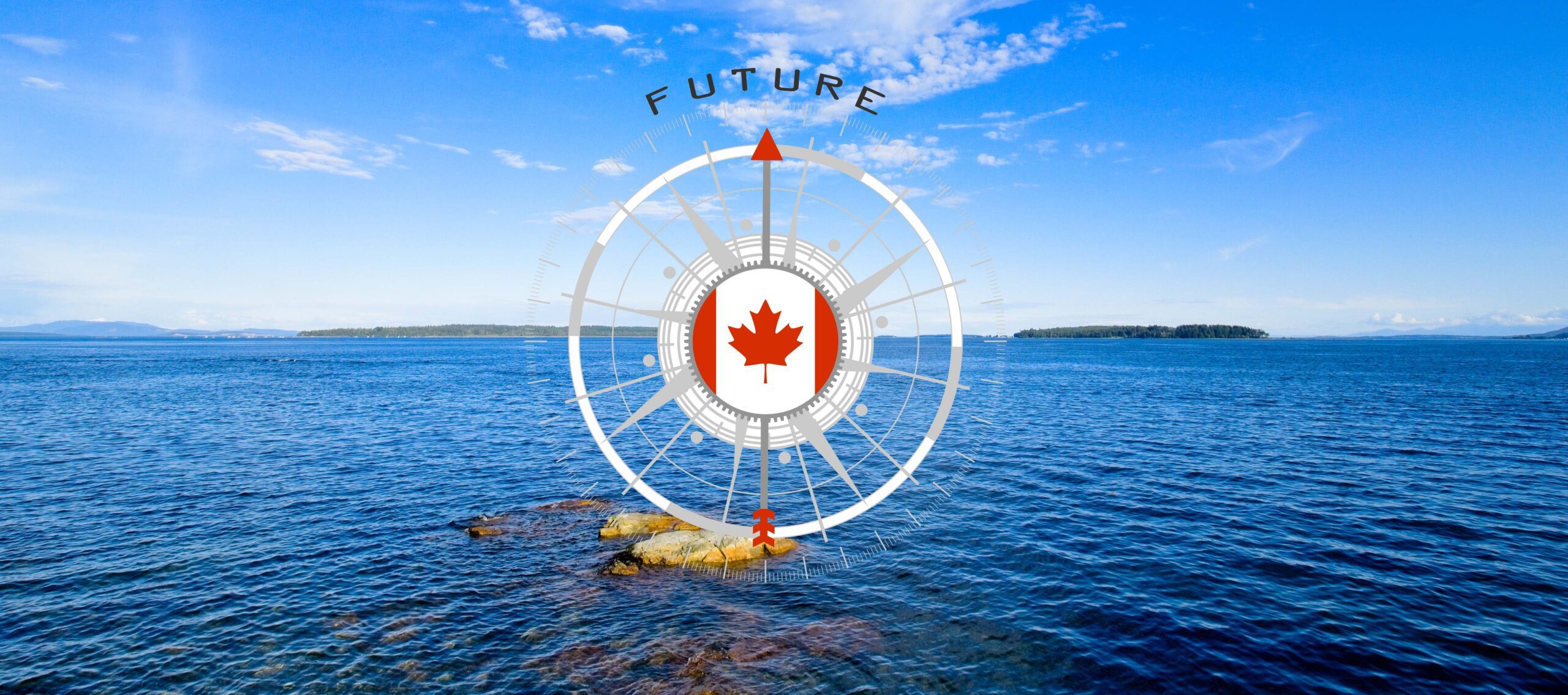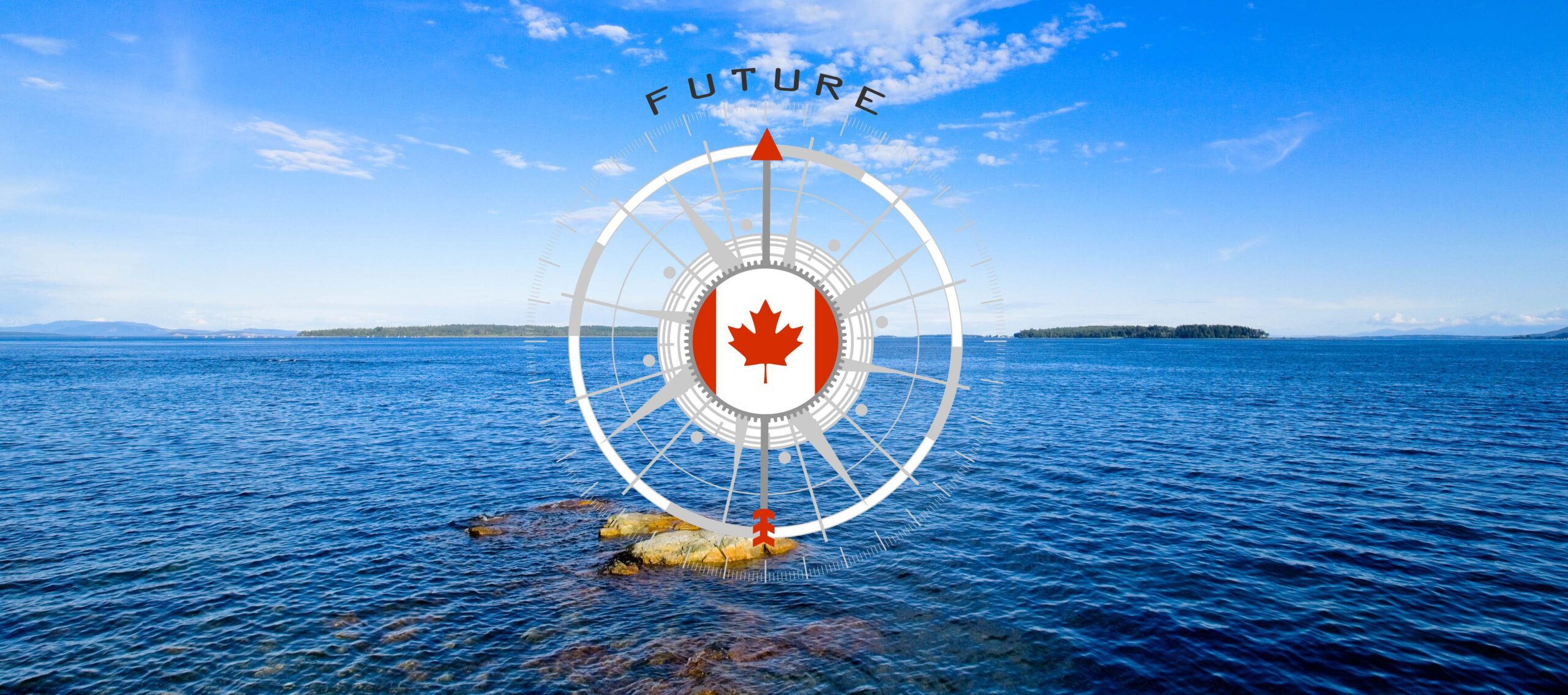 PROUD AND THANKFUL TO BE A CANADIAN
I will always be extremely grateful to my parents for my very first overseas trip, which was to Canada in 1973. Canada was always a big part of my life. My uncle left South Africa at 18 to join the Merchant Navy during the second world war, after which he decided to make his life in Canada. His sister (my mother) always had a Canadian flag somewhere, including a fridge magnet on the dash of her car. The visit in 1973 was the first time she saw him in decades. I was 12 years old.
I was born and raised in South Africa. Living in South Africa always meant that any overseas trip was a big deal if, for no other reason than wherever you are going, it's an enormous distance. Flying to Canada was 26,000 kilometers from home. It was also a very long flight in the 70s, as to get anywhere required multiple fuel stops.
It was also the first time I watched (or saw) TV and the first time I experienced snow. It was also, ironically the beginning of a lifetime preparation to immigrate to Canada 21 years later and to become a Canadian citizen 26 years after that life-changing visit.
Even so far back, I remember how Canada held an intangible special something for me. I had no knowledge or influence of the reputation that Canada had and continues to have, but at 12 years old I could just feel it. The niceness of Canadians, the quality of life, the neatness, the service, the sport, and the opportunity.
I married my South African wife in 1987 in South Africa. When we decided to make a new life, we had many options. Australia, New Zealand, the USA, and, ironically, the UK, where I had dual citizenship in the United Kingdom. I cannot honestly remember ever considering any other country other than Canada, even though the UK was an open door. We only ever applied to Canada, and had we not been welcomed like we were, we would probably not have emigrated.
I did not have a job when we immigrated to Canada in December 1994 with our two children, then 5 and a half and just turned 4 years old. I could apply for my insurance license by passing a test and, basically, working to earn a commission. The big thing for me was I wanted to use the move to Canada as an opportunity to start again; I hated the fact that, somehow, I had gotten involved in the insurance and financial planning world and become successful and, therefore, trapped.
I knew I was competing against Canadian citizens for my new career, even though I was only a permanent resident, and I never felt good about it. One day I hoped to repay Canada for the hospitality and the opportunity our family of four had been given by hopefully creating employment and not taking it away. It would be another six years before I would start employing Canadians on a small scale.
In the early days, Canada gave me another gift, the gift of character building. I was 32 in 1994 when we immigrated to Canada, and I had 14 years of work experience under my belt. However, I might as well have just left school. I made the mistake of looking for jobs earning the money I was accustomed to, which would support the lifestyle I left behind. Before long, it became very clear that I would have to earn my stripes all over again, I was considered a rookie.
The fundamental difference between starting my career the first time and, now 14 years later, for the second time, is significant: I didn't have a family I was responsible for at 18. It has been a tough road to get back to a place I can be proud of. Still, I am so grateful for having the opportunity for some serious character-building and a second chance to see what I was made of and to finally give back to the country that offered my family and me so much.
I am not sure we would have made it without the Canadian hospitality of schooling and medicine. Knowing that your country has your back in the most critical areas is nothing like knowing. Coming from a country with little to no safety nets like Canada, the UK, and Sweden, I often share this story to illustrate the point.
One morning when my children were in Kindergarten and Grade 1, I received a call from the school. The teacher suggested some occupational therapy for one of them. I froze in place and immediately asked how much this would cost. This was the Canadian reply that day, "Oh no, it's not going to cost anything; we were calling to see if you would be ok with it and to get your permission". While this sums up Canada I know and love, it is the least of it. However, from that day, I truly began to feel supported and, therefore, always grateful.
I am approaching a point where I have almost lived half of my life in Canada. Many Canadians have not lived in another country (why would they?) and have no idea what life is like without a safety net. To this day I kiss the ground I walk on in this beautiful country. The bare necessities of life, education, and healthcare are included in your taxes. Very few countries operate this way.
I wanted to express my gratitude, no different than the way you would when someone takes a chance on you. Canada allowed me to own a few of my businesses and be part of the workforce as an employee. It also allowed me to purchase EMCS Industries Ltd. in 2015, a Canadian company that was incorporated on the 16th of May 1955, long before I was even born. My wish to employ Canadians in meaningful careers has now materialized, and we have taken it a step further. We buy every possible component we require for our manufacturing from Canadian suppliers; we strive to proudly say we are 100% Canadian at the very least in the sense that we buy only from Canadian businesses.
We are about to celebrate Canada Day on the 1st of July, a day our family uses to reflect on our now home country. Personally, apart from my career, I look at my family. My two children are now married, we have our Canadian-born grandson from my daughter and her husband, and we are expecting our second grandchild, a granddaughter, from my son and his wife in October. The roots are firmly planted now; what's not to love about this country?
For those Canadians taking the time to read this, I encourage you to celebrate July 1st with great pride. I would also recommend reflecting on the past 15 months of the COVID pandemic. If ever there was a demonstration of the support I describe here in my own story, it has been what I have experienced in an extraordinary way during this very tough time. Few countries have supported their citizens like Canada has, please don't take it for granted. It's easy to have an expectation because you are used to it but take a moment to imagine the last 15 months with no support whatsoever. That's been the reality for most of the world.
Not only was my family personally supported, but the support for businesses like mine has been a lifeline. Yes, obviously we are going to have to all do our part to repay the debt, but that's a lot easier than lying in a pile of rubble and starting again.
Oh Canada, thank you. I am immensely proud to be one of yours.
Trevor Tasker
President & CEO