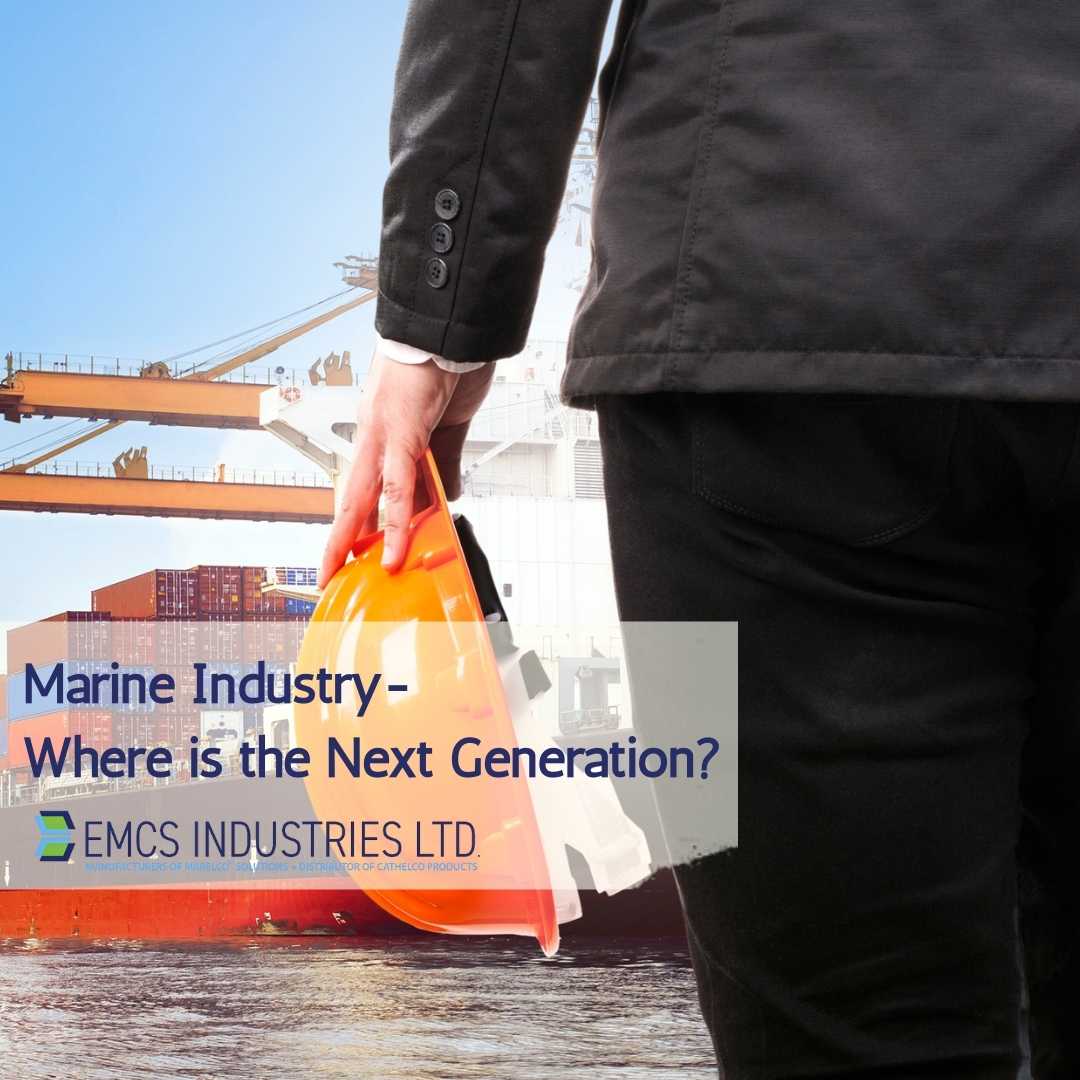 Where is the Next Generation?
Where is the Marine Industries Next Generation?
Like most industries worldwide, the Marine Industry was hit hard by the COVID-19 pandemic and its repercussions, with the shipping crisis and now the great resignation leaving the sector scrambling to fill jobs and entice new talent, whether it be shore or sea-based.
Suppose we were to focus solely on the Seafarer for the moment. In that case, there are 1.89 million seafarers who operate more than 74,000 merchant ships worldwide and provide transportation for roughly 90% of global trade. This role is vital to the world's economy. However, this job can be lonely and dangerous, requiring months at sea with little contact outside the ship. Covid not only brought to light the working conditions of the Seafarers that were further exacerbated by Covid restrictions, prohibiting seafarers from disembarking and making their way home for many months. As a result, the last two years have made many seafarers worldwide reflect on their commitment to the trade, and many who had considered a career in the marine industry think twice.
But it is not just the pandemic that has slowed the entry of talent into the industry; it is also the job itself. Extended hours are the norm, with many Seafarers working 10-15 hour days. Setting aside the long days, it can be a physically taxing job, with the threat of isolation, lack of shore leave, and suboptimal workplace.  
It has been made clear that shortages in shipping labor will be across the board. Still, they will be most acute for officers and other skilled laborers, such as mechanical engineers, who, for all the reasons stated previously, are more likely to have landbound career options that don't require months away from home. Addressing the issue would require a cultural shift in how supply chains, customers, and owners/operators view seafarers' welfare to entice talent back.
What Is Happening In Canada's Marine Industry?
Turning our focus to Canada's marine industry, a recently released report projects that the marine industry here in Canada is not immune to this trend; there will be a need to hire 19,000 seafarers over the next ten years. This number does not include marine-related job opportunities in the public sector or other shore-based marine operations, said the report commissioned by the Canadian Marine Industry Foundation. And that the great resignation will continue with Transport Canada estimating that 43 percent of the marine transportation workforce — onboard commercial vessels and ferries — is expected to retire over the next decade.
Canada's marine sector includes more than 1,000 employers in the private and public sectors who employ more than 100,000 skilled workers and professionals. Our diverse industry offers opportunities for shipping, logistics, port and marine services, infrastructure, and government services.
So where is the Talent?
The next generations to enter the workforce are Millennials and Gen Z. These generations are carefully considering their options. They are possibly more precise about what they expect from their career and job choices. Many want a job that will afford them daily work-life balance, not just vacation time, with importance placed on pay and stability. However, they are also concerned about flexibility and finding a job that affords them a life that includes more than work and seamlessly fits into their goals, values, and interests.
Is The Canadian Marine Industry Offering What is Needed To Entice?
The Marine Industry, like many other sectors out there, realizes that there must be a change in how we present the industry and recruit the next generation. 
The report above confirms that the industry has a good starting point here in Canada, with many respondents believing that the sector provides fulfilling and exciting work with good pay and benefits with opportunities to advance. Many young people are open to considering a career in the industry or are open to pursuing it as a possibility. However, 67% believed that the industry was difficult to enter and was unaware of all the potential opportunities.
So, how will we recruit the next generation with this favorable view of the Canadian Marine Industry?
At the recent Interferry conference held this month in Seattle, Tremain Holloway of Highline Maritime High School, Washington, USA, spoke in his keynote speech Getting Youth Onboard – Engaging Young People in a Maritime Career. Tremain delved into  Maritime High Schools' unique learning model, which allows students to explore careers in the maritime industry starting at the high school level giving youth early exposure to maritime career opportunities in a supportive Project Based Learning environment.
Engaging youth and extending their knowledge base on what is possible in a supportive environment needs to happen. Providing a clear entry path into the industry could be the stepping stone to recruiting more talent into the industry with a thorough understanding of the industry and its requirements leading to long-term retention in the field.
Diversity Makes The Difference
 In a traditionally male-dominated industry, any maritime company that does not focus on employee diversity is at risk of being left behind. 
Over the last several decades, diversity has focused on gender, and the number of women gaining education and training in the ocean and maritime programs has rapidly increased. However, continued engagement, retention, and promotion to leadership have lagged in all areas and need to be recognized and addressed to see true diversity at all levels in the industry.
But the answer may be that more women need to join the industry, so there will be a more balanced way of looking at things. As explained earlier, changes are happening in the maritime sector: the current shortage of qualified seafarers increased automation of jobs and tasks, and a lack of land-based talent. As a result, there is a need for greater workforce diversity, not just in gender but ethnicity, sexual orientation, and physical ability.
Is Preparation The Key?
The pressing demand for skilled workers in the marine sector has put us in a race against all industries for the best talent or talent with the necessary skills. As the industry evolves, there will be a call for new skills and experiences and a need for candidates from other sectors to fill these gaps and bring a valuable fresh perspective. It is time for the marine industry to consider what will be needed and the benefits that will attract these candidates. 
There also needs to be prepared for the upcoming years by building a brand amongst the seafarer supply nations and recruiting cadets and junior officers to build a pipeline of the people you will need 5 to 10 years ahead.
Moving Forward
It is abundantly clear that moves need to be made sooner rather than later to ensure that the industry fosters the next generation. First, the industry must have a more significant presence, so potential recruits know what opportunities exist. There needs to be a reevaluation of how the workplace dynamic. Do they meet the wants and needs of millennials and generation Z, as they are the next generation? Welcome diversity in every sense, bringing experiences and voices that have not been previously represented at the table and allowing them to be engaged, valued, and considered for promotion and succession planning.
Content by Meghan Raza
Proof-reading/editing by Susan Tasker
References

https://www.bloomberg.com/opinion/articles/2021-11-06/the-next-shipping-crisis-a-maritime-labor-shortage

https://www.wellandtribune.ca/business/2022/04/04/canadas-marine-industry-faces-a-looming-labour-crisis-says-recently-released-report.html

https://www.marsh.com/ie/industries/marine/insights/workforce-of-the-future-in-the-maritime-industry.html