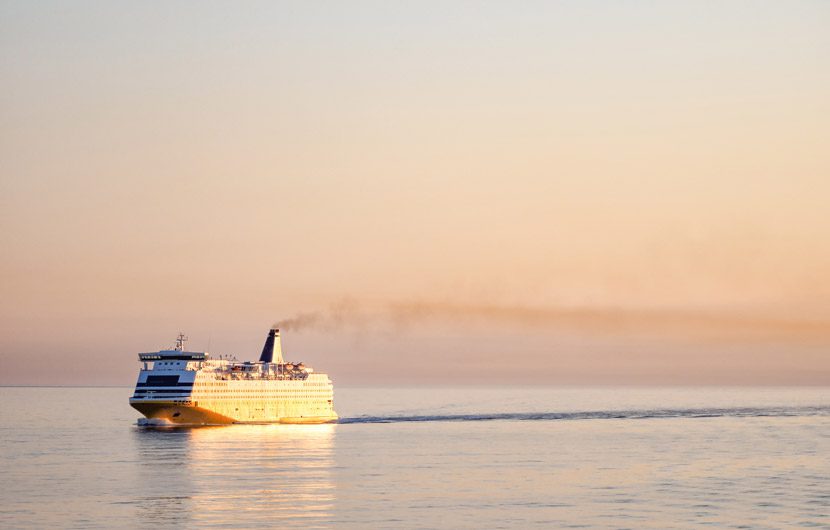 DAMEN SHIPYARDS AWARDS EMCS INDUSTRIES LTD THE CONTRACT TO PROVIDE THE LATEST NOXX™ LFP NON-BIOCIDAL ANTIFOULING SOLUTION TO A NEW ORDER FROM BC FERRIES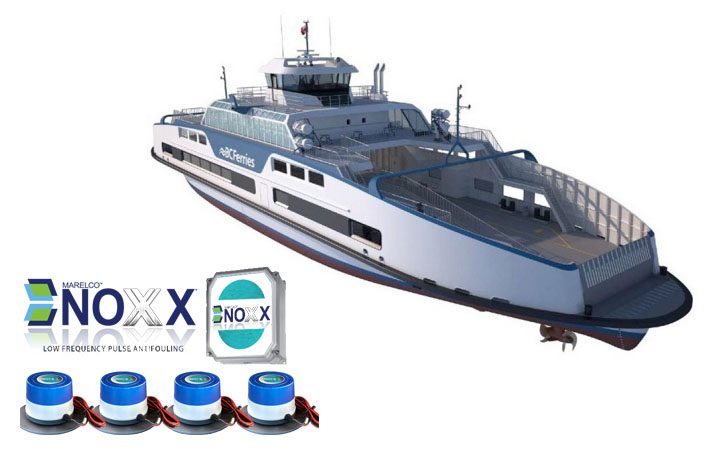 March 16th 2018: Netherlands based Damen Shipyards will purchase the NOXX™ LFP Antifouling System from EMCS Industries Ltd. B.C. Ferries is adding a new class of small ferry to its fleet and is starting by ordering two through Damen Shipyards headquartered in the Netherlands.
The electric-diesel ferries will be built in Romania at one of the more than 30 international yards owned by shipbuilding giant Damen Shipyards Group.
The NOXX™ LFP [pat.pending] system is extremely environmentally friendly, it is a frequency based solution that replaces antifouling systems that release toxins into the oceans and lakes around the world, or that use cavitation.
The new vessels are therefore being built with the environment top of mind. In addition to the NOXX™ anti fouling system, the batteries and ultra-low-sulphur diesel fuel, along with a quieter operating system, all bring environmental benefits.
NOXX™ LFP [pat.pending] uses a completely different science to prevent fouling. Solutions such as externally applied coatings, chlorine/copper and ultrasound originally used to inhibit the growth of marine pests on vessels, are replaced.
NOXX™ LFP [pat.pending] (under the original name of Hydrosonic Hull Tender) was first fully endorsed for commercial use in 2000 by the Assistant Vice President of Technical Operations for the British Columbia Ferry Corporation. The system was installed on the BC Ferries Pacificat series of vessels, or 'Fast Cats' as they were known. Since then the NOXX™ [pat.pending] system has been added to other BC Ferries vessels and specified for the Canadian Coast Guard, Fincantieri (Marinette), Texas Ferries, Elliott Bay International, ASL Shipyards to name a few.
These new BC Ferries vessels will be serviced under warranty by Point Hope Maritime on Harbour Road in Victoria, where workers will receive training from Damen. EMCS Industries Ltd is also locally owned and has been servicing the BC Ferries fleet for many years.
One of the new ferries will serve the Powell River-Texada Island route, replacing the oldest vessel in the fleet, the 59-year-old North Island Princess, which will be retired.
The other will take over the Port McNeill-Alert Bay-Sointula route from the Quadra Queen II, built in 1969. That ferry will stay on as a relief vessel and permit the retirement of the 53-year-old Howe Sound Queen.
Each of the new ferries will be able to carry at least 44 vehicles and up to 300 passengers and crew, an increase from the older ferries' capacities.
A design-build, fixed-price contract has been struck for the new ferries, which will be the first in a new class of smaller vessels. B.C. Ferries' existing fleet consists of many types of ships.
Damen has built other vessels that are operating in B.C., so it is familiar with Canada's regulatory environment.
The new ferries are expected to last 45 years, and the NOXX™ system has a flawless performance record since 1974 and will require very little maintenance during the life of the vessels.
Locally owned EMCS Industries Ltd and Point Hope Maritime welcomes their agreements with Damen to provide technical and warranty support for the new vessels.