FREIGHT VESSELS
Did you know that 80% of global trade moves by freight vessels?
The shipping industry play a vital role in world trade and is among our oldest industries. In Canada, the marine shipping industry is responsible for transporting 70-80% of Canada's goods brought into the country.
With the number of ocean-going vessels traversing the oceans, they must run efficiently. Biofouling poses a significant problem not only for the ship but a problem for the Blue Economy. It is considered a critical challenge to the industry to ensure a vessel's efficiency, healthy waterways, a flourishing economy, and biosecurity.
Our world-class suite of turnkey antifouling solutions efficiently lengthens the time between service intervals. It extends the vessel's life in the fleet and increases its speed and fuel efficiency while decreasing emissions and maintenance costs and diminishing invasive marine species' cross-contamination.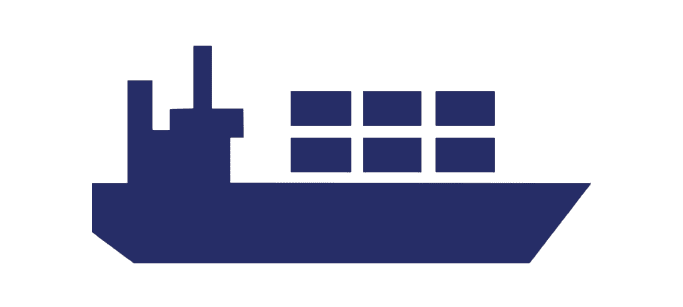 SOLUTIONS FOR FREIGHT VESSELS