THE CREW
The Crew knows that teamwork is essential for high performance in any business!  EMCS Industries prides itself on making the development of the team a top priority.
Our team provides outstanding customer service and a genuine desire to help our customers make their jobs easier.  Working together as a cohesive unit means we collectively apply individual perspectives, experience, and skills to solve complex problems, creating new solutions and ideas four outcomes our customers tell us they want.
At EMCS, we are an outcome-based company; we do not focus on selling a product but finding you the right antifouling and anticorrosion solutions for the outcome that matters to you. We are here to resolve tough challenges experienced by the marine industry when faced with the issues caused by marine fouling.
A trusted manufacturer and service provider to over 147 vessels worldwide, we are the 'invisible partner' you can count on for trusted marine growth protection. Our team works proactively to make your drydock experience as painless as possible.
We are passionate about what we do, and we hope it shows. Let us introduce you to the Crew!
Trevor Tasker (President and CEO)
Trevor Tasker, CEO of EMCS Industries Ltd, believes in doing things differently. Trevor has been an entrepreneur for 40 years and has seen and participated in the evolution of how business practices constantly change. For example, in business development, the days of hard selling are no longer palatable to many customers. "The primary goal for us at EMCS is to build strong relationships with our employees and customers that result in true partnerships and positive outcomes, this begins at home with our core values and talented team that benefit our world class customers," Tasker says. Trevor is not short of enthusiasm and passion for the marine industry and is determined to make a difference to the challenges faced by cruise ships, ferries, and other ocean-going vessels due to marine fouling; without harming the environment. Trevor is an avid Rugby and Formula 1 racing fan and a member of the Canadian Coast Guard Auxiliary unit, a group of first responders for marine emergencies.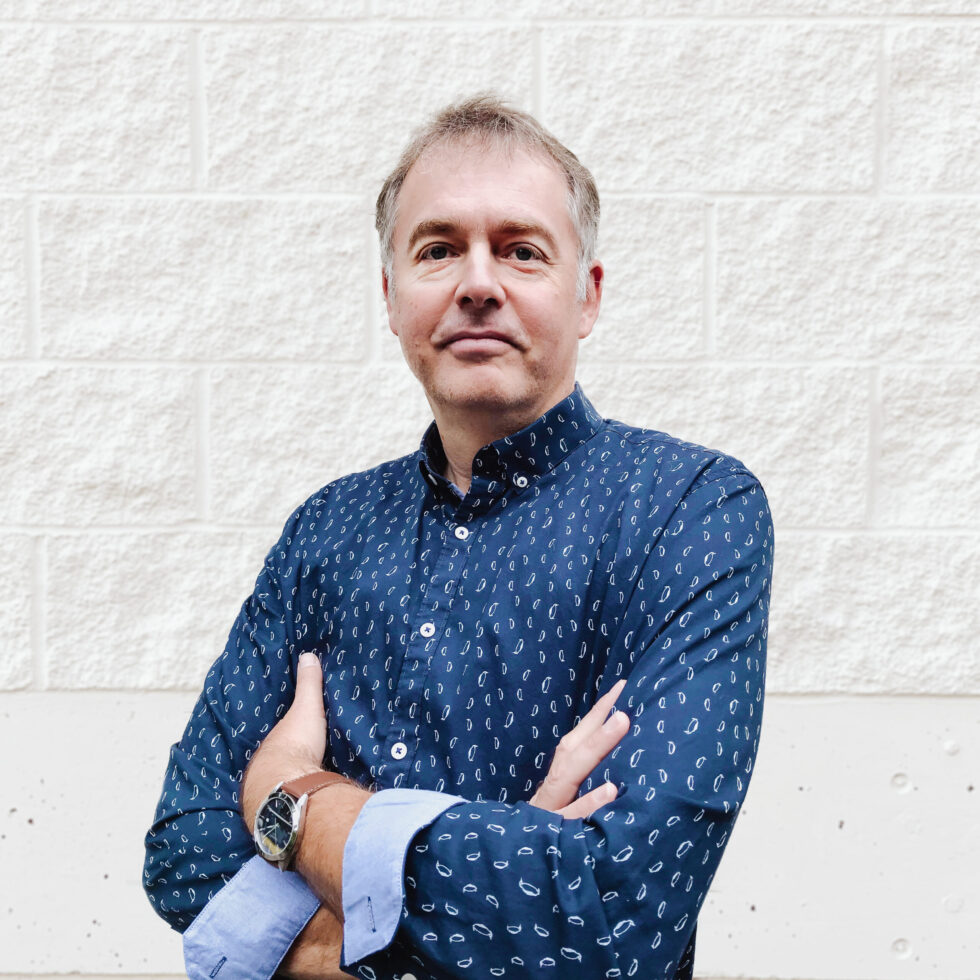 Cory Wade (Vice President and CFO)
Known affectionately as the 'Rock of Gibraltar' within EMCS, Cory is the anchor and rudder of the organization and the voice of reason in this energetic and innovative environment."Overseeing such a talented and driven team in the fast-paced environment in which we operate keeps me on my toes. I want to ensure that we continue to grow while maintaining the stability that has kept us in business for 66 years", says Cory. Since graduating from the University of British Columbia with a Bachelor of Commerce Degree and a minor in English Literature, Cory's professional career has followed multiple paths and exposed him to numerous industries. He has always maintained entrepreneurial pursuits along with corporate work in sales and finance in the insurance, information, and news media industries.  Cory has co-founded three companies over the past twenty years and has undertaken extensive consulting work in business growth, franchise development, and communications.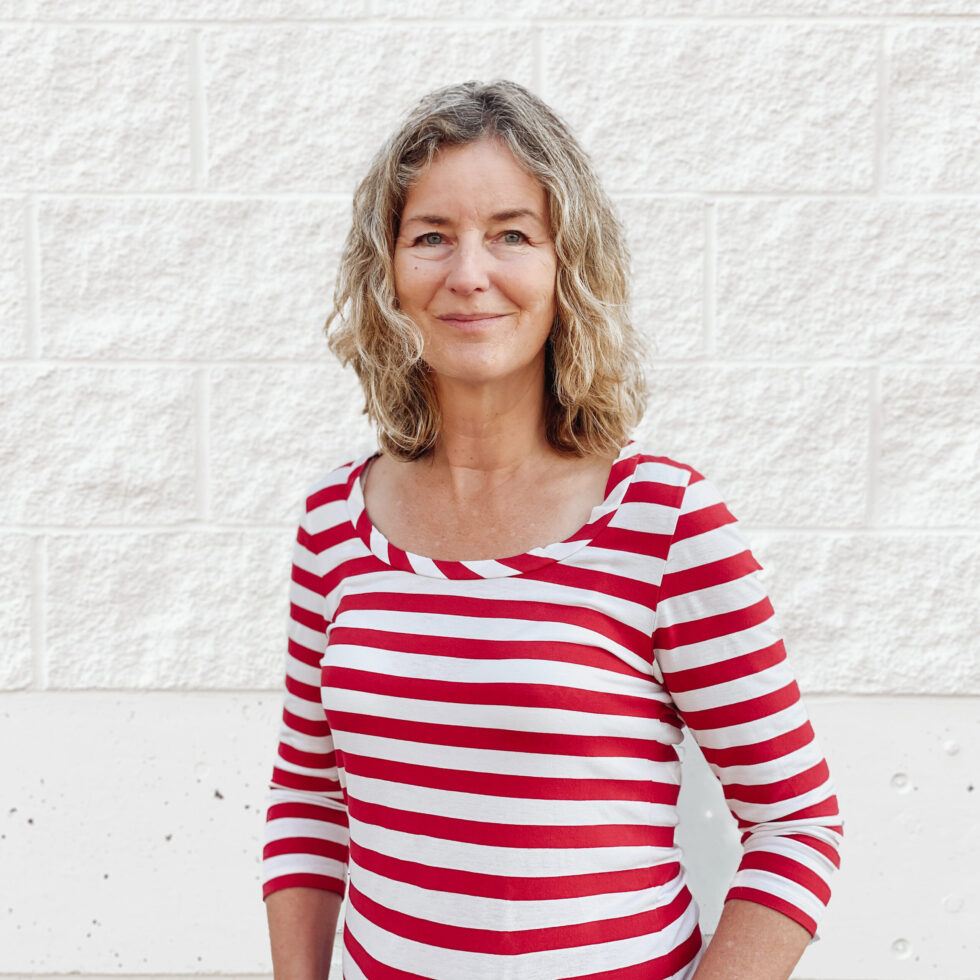 Alison Scoon (Operations Manager)
With a PhD. in Oceanography, Alison is a dynamic and proactive project manager with over 20 years of experience leading work in diverse fields and is committed to building strong client relationships. Previous work has included cable routing for renewables, oceanography, LNG, environmental assessment, renewables, and defense. She is a great problem solver, is resourceful, and loves a challenge. As the Operations Manager, Alison enjoys optimizing the team via empowerment while maintaining an overview and ensuring the work is quantitative, with good baselines and budget. Her scientific background enables her to rigorously review, assess and coordinate input from multiple parties in new areas, distilling key data to advise and influence policy decisions with ideas originating in a tremendous amount of project management experience. In her spare time, Alison is a first responder with the Canadian Coast Guard Auxiliary search and rescue unit., she also spends time with her family, Kayaking and camping.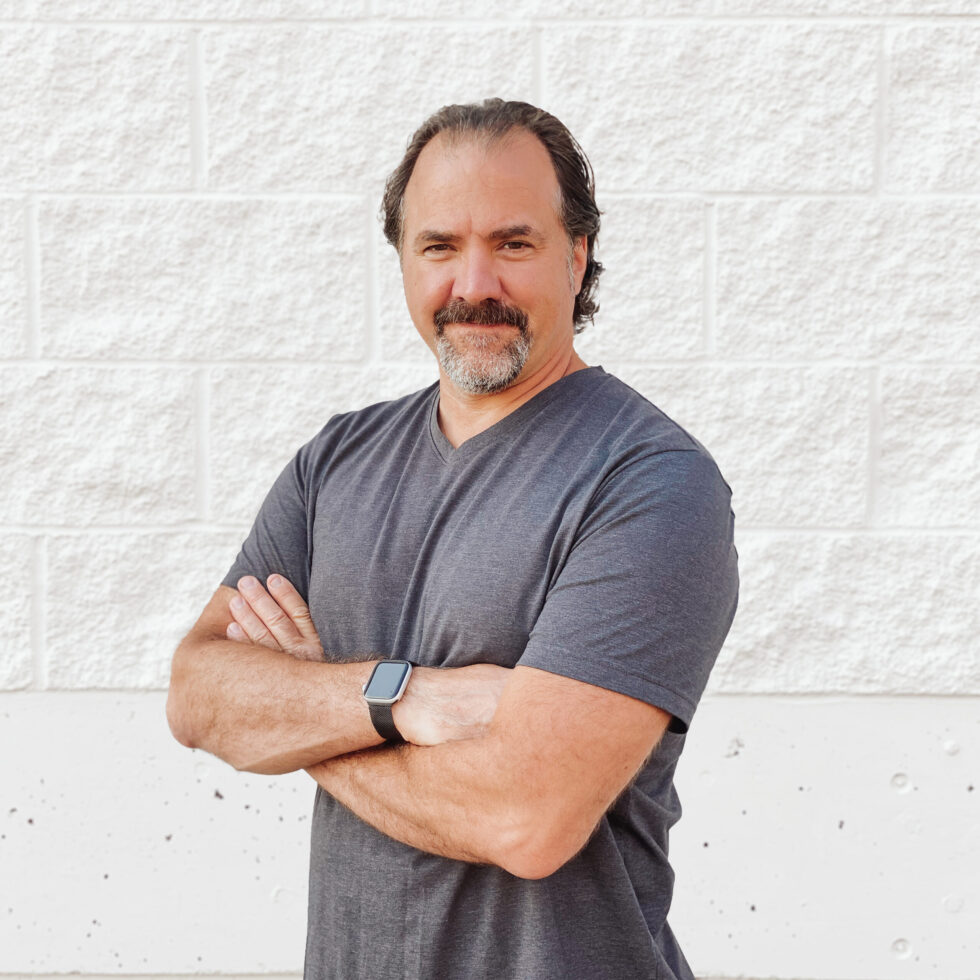 Lyle Regamey  (Senior Technical and Logistics Manager)
Lyle brings 20 years of experience in leadership roles and 30 years of experience working in the oil, gas, and marine industries. He is a Journeyman Red Seal ticket holder, majoring in electrical and instrumentation to understand all trades and facets of project requirements. Lyle has consistently met target schedules and profit levels while maintaining a strong safety culture and an excellent safety record even in remote locations and under adverse conditions. Lyle is in charge of Logistics at EMCS and therefore plays a crucial role in quality control, ensuring timely deliveries, a safe warehouse environment. As our senior technical advisor, he is invaluable in assisting EMCS in improving quality and service every day. He oversees the control panel assembly for our MARELCO™ suite of products and manages all documentation, scheduling, overseeing, and executing electrical and instrumentation pre-commissioning activities. In his spare time, you will find him camping with his family.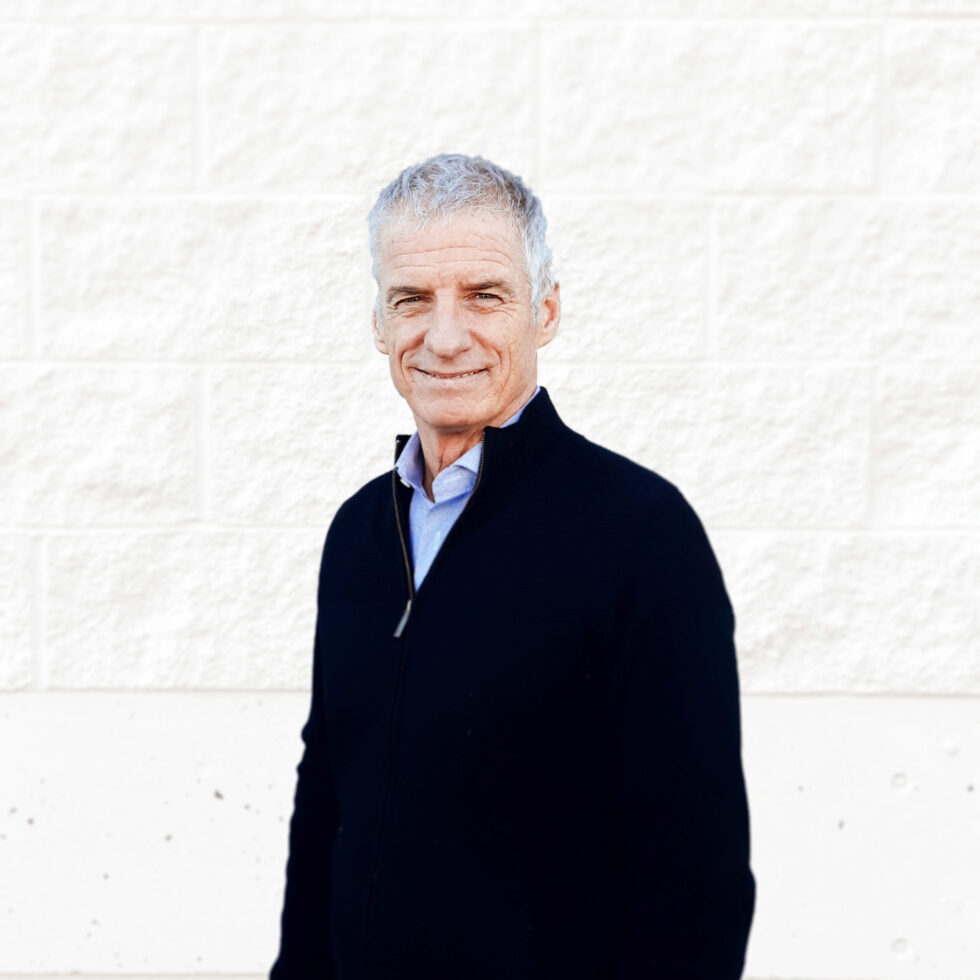 Jeff Mollon (Director of Business Development)
Jeff is an experienced Business Developer, Entrepreneur, Owner Representative, and Yacht Captain. Residing in Spain for the last 15 years, Jeff was able to put his twenty-plus years of proven professionalism, adaptability, integrity into building a reliable marine industry network from the ground up that reached throughout Europe. Jeff's easy-going approach, passion for the industry, and a proven history of listening to his client's needs have helped him meet and exceed customer expectations and have led to developing long-term partnerships. Jeff can usually be found in anything water with his wife and a young boy when not at work, including frozen water playing or coaching hockey. Jeff lives by the phrase, "There's always a solution to any challenge, one moment at a time."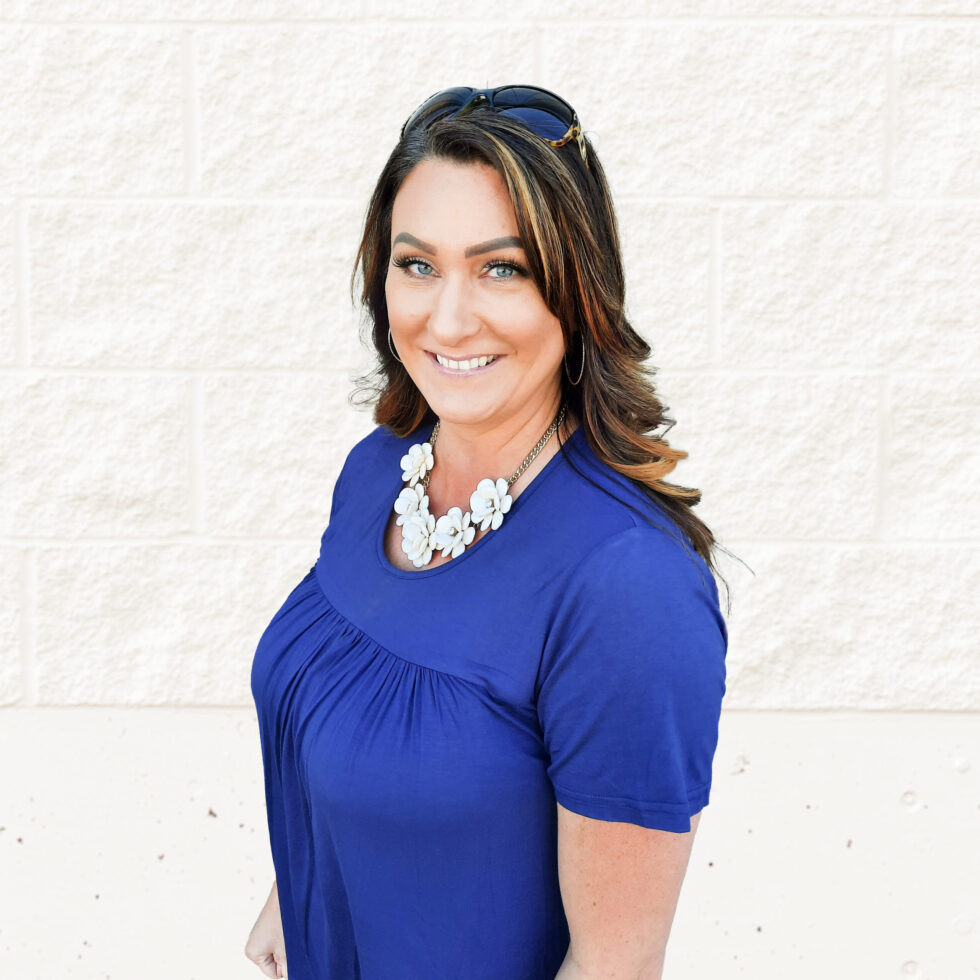 Jess Glover (Senior Account Manager)
Jess is the definition of utilizing transferable skills when reinventing yourself. Jess spent nine years in the hospitality industry, which gave her outstanding transferrable skills, such as providing excellent customer service in a fast-paced environment, a positive attitude, and working well under pressure. Jess is a great listener. Its second nature for her to multitask and retain critical information. These skills and experience are essential as an account manager at EMCS. Jess prides herself on her initiative and excellent customer service."Making customers feel confident throughout any project is part of the trust we build with our customers," Jess says. In addition to a great attitude, Jess can remove the chaos from a situation and is a valuable asset to the EMCS team. Jess loves to paint and spend time hiking and exploring beautiful Vancouver Island with her partner and two amazing boys.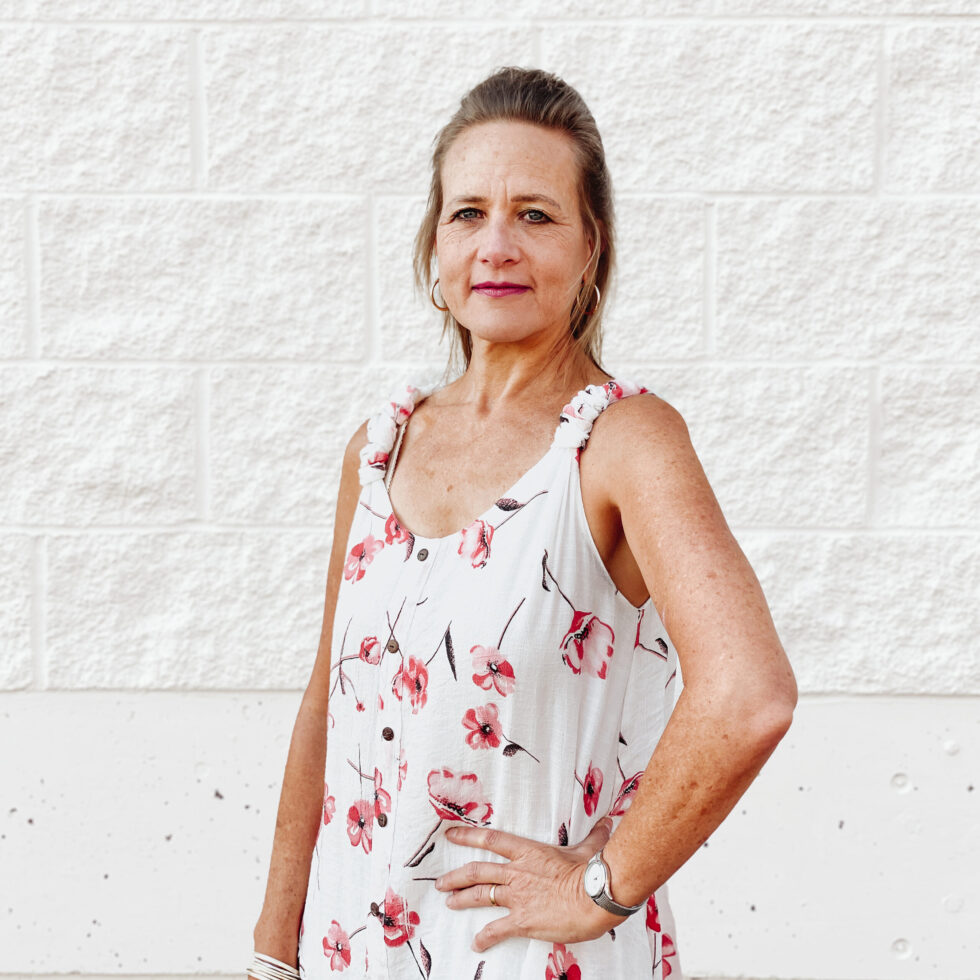 Susan Tasker (Research and Development Manager)
Susan is an Associate Professor Emeritus of Counselling Psychology at the University of Victoria and received her Ph.D. (Psychology) from McMaster University.
She is a researcher, educator, counselor, speaker, mentor, former ballet teacher, and business owner. With her many years of experience designing research studies, she has joined EMCS to head up the comprehensive research into the frequency-based NOXX HYD antifouling system's possibilities.  Susan will be commissioning independent laboratories and scientists worldwide to help quantify the possibilities of extending the reach of NOXX HYD into fresh water and other applications. Susan has had more than 25 of her papers published in peer-reviewed scholarly journals. Her experience also includes having and spoken at many conferences on her research; therefore, she is well-positioned to supervise this extensive study on protecting the environment while safeguarding vessels from fouling. She loves being a wife, daughter, mother, and grandmother to her growing family in her spare time.
Bev Renny (Sales Administration Manager)
Bev is an experienced Administrator who has worked as both an Executive Assistant and Administrative Coordinator for 20+ years. She has previously supported Boards, CEO/CAO's and senior management teams within several sectors, including retail, tech companies, post-secondary institutions, and non-profits. Bev is professional, exceptionally organized, and provides outstanding support for the busy and diverse sales team at EMCS, playing a key and crucial role as the primary support for support and liaison between operations. Bev fast became the go-to person within the company; she tackles every task with enthusiasm and provides timely and positive outcomes. Bev enjoys upcycling furniture and spending time with her family, including a new Havanese puppy. Bev lives by the philosophy of Dr. Seuss – "You have brains in your head. You have feet in your shoes. You can steer yourself in any direction you choose."
Meghan Raza (Marketing and Relationship Manager)
Meghan is an experienced marketing professional and entrepreneur. As head of marketing for EMCS, she brings a ton of experience working with small to medium-sized businesses to larger corporations in the UK, Canada, the UAE, and ten years of experience as a small business owner. She has worked across several industries, including Telecomms, Construction, Retirement Care, Employment Services, and Health & Wellness. She is excited to be a part of the Marine Industry in an innovative company that is a leader in its field. Meghan is passionate about consistent growth and professional development, having just completed a Specialization in Social Media to complement her previous marketing experience. She lives by the phrase "Everything is figureoutable!", enabling her to work well under pressure, with a positive attitude, and give her the drive to succeed. Meghan enjoys weight training, personal development, and spending time with her husband and daughter.
Liam Stevens (Process Developer)
Liam likes to describe himself as a science geek who enjoys helping others. He thrives when working with other people and has an easygoing approach to life that allows him to tackle challenges with a smile. With a natural mindset of continuous improvement, Liam is well-suited to Process Development at EMCS. His communication skills and technical aptitude lend themselves to helping the Crew at EMCS continuously refine their workflows, whether by researching a new CRM for Sales or doing back-end SharePoint maintenance for Operations. Hired initially as Inside Sales Coordinator in 2019, Liam spent a whirlwind of 12 months learning about multiple facets of EMCS's business after his ability to function as a Jack-of-all-Trades was discovered. "I enjoy variety in my work," says Liam – perilous words in the fast-paced environment of EMCS! Outside of work, Liam loves performing. He has been a part of many musicals and has authored and presented a TEDx talk.
Nicola Kennedy (Production Supervisor)
Nicola, an experienced Production and Inventory Supervisor, brings over a decade of experience in the manufacturing world. She brings a strong eye for detail, natural leadership, and innovative thinking. Nicola has a hands-on approach, a keen knack for refining processes, and isn't afraid to get her hands dirty. She brings new energy and tenacity to the team while striving to be an integral part of the organization. Nicola immigrated from Northern Ireland in the early '90s and has recently become a resident of the Island. When not working, you'll find Nicola recharging her batteries, exploring the Island with her dog Cali.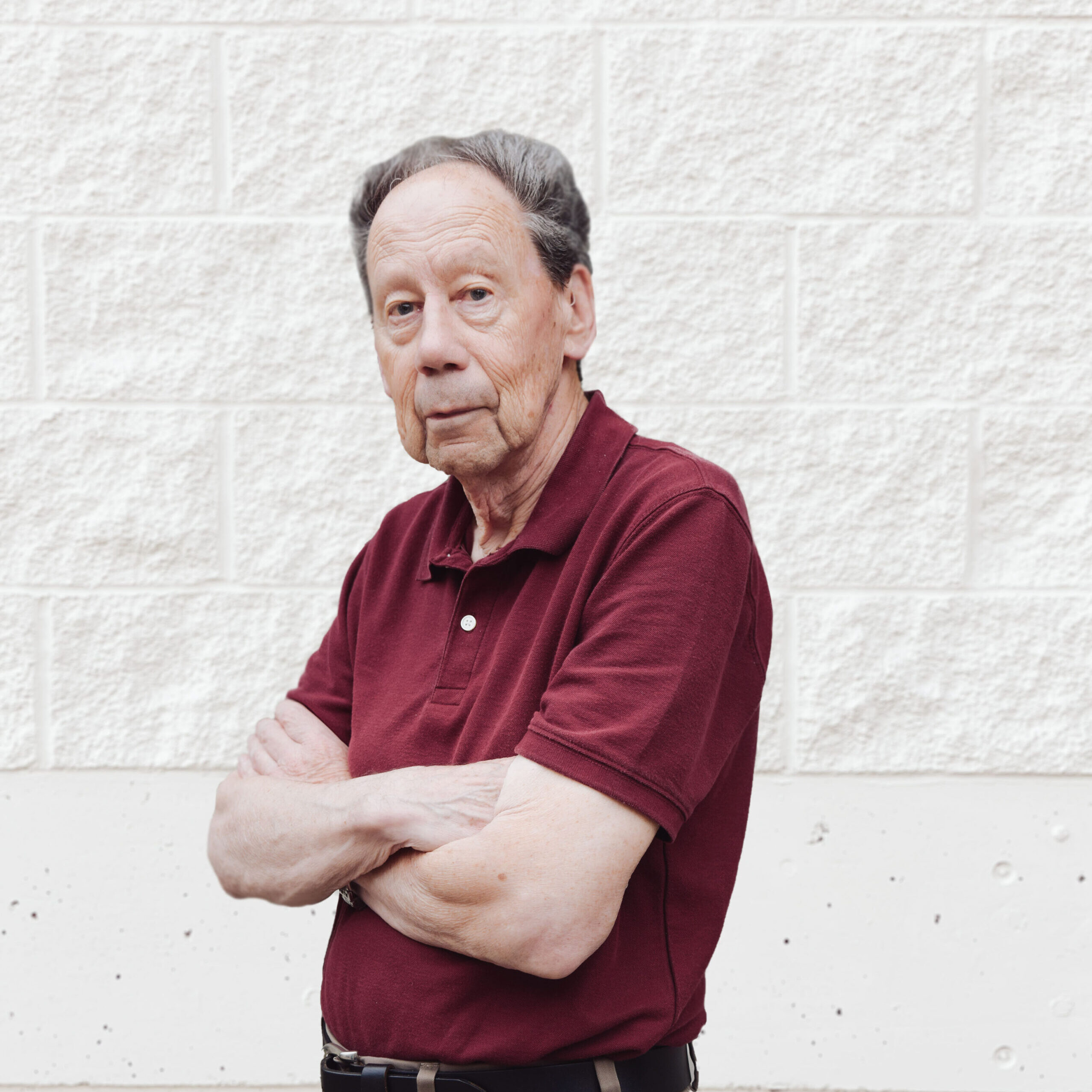 Derek Knox (Low Frequency Antifouling Product Specialist)
As Ratty in Kenneth Grahame's 'Wind in the Willows' said, "There's nothing––absolutely nothing––half so much worth doing as messing about in boats." In 1973 Derek and two colleagues gave some thought to the barnacle problem on the pleasure craft. His yacht, the "Moppet," became the trial vessel, and the first hydrosonic antifouling system to protect the environment from toxic antifouling solutions was born. The Hull Tender antifouling product, as it was called, was first successfully used commercially by Fincantieri, BC Ferries, Alaska Marine Highway, and others. In 2016 Derek decided to sell Hull Tender International Inc to someone with enthusiasm and business acumen. A serendipitous meeting between EMCS and the Alaska Ferries Corporation chief engineer brought Derek and Trevor Tasker together. The two set out to develop and improve the hydrosonic product, and Trevor insisted the improved solution be named 'NOXX' as a legacy to Derek's invention.
Emily Robertson (Administration + Operations Assistant)
Emily has over 15 years of hospitality and customer service experience. She's had numerous roles, from working in the front lines as a service provider to management and operations. She considers herself a people person and loves getting to know others for who they are. To her, it's the little things and details that matter most in any service-related industry. Her extensive transferable skills list includes multi-tasking, customer relations, organization, time management, and conflict resolution.
Her hope in joining EMCS is to expand her business and entrepreneurial mind. In addition, Emily enjoys exploring beaches on Vancouver Island, riding her bike, and relaxing at home with her cat Frankie in her spare time.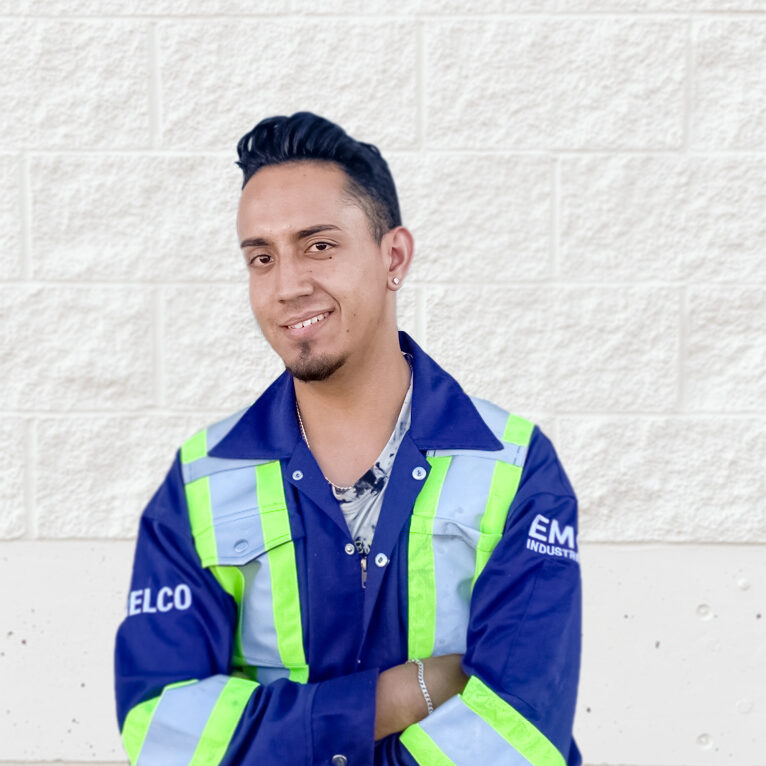 Juan Gonzalez (Warehouse Technical)
Juan is a skilled electrical apprentice whose goal is to become a Red Seal Journeyman electrician. Recently moving to the West Coast, he is excited to be working for EMCS. Juan's reliability, passion, dedication, detailed work skills, and thirst for learning make him the right person to be building MARELCO™ control panels and assisting in our manufacturing operations. 
Like the rest of the EMCS crew, he loves to get the work done correctly, always following the correct procedures and double-checking for any inconsistencies. He is a skilled troubleshooter with an eye for detail, noticing even the most minor defect and ensuring that EMCS clients receive high-quality products. Besides being a hard-working apprentice, Juan is also fluent in Spanish. Juan brings a positive and uplifting attitude to the offer and will always smile with his silly jokes.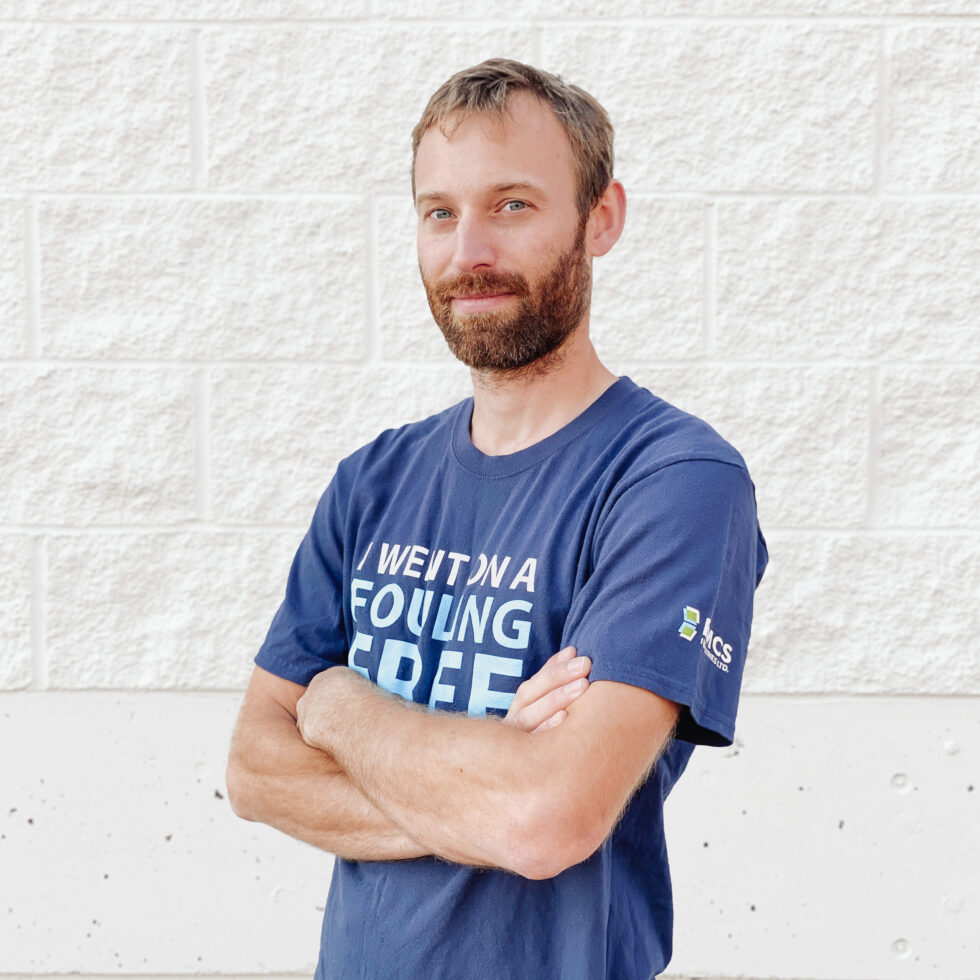 Dominic Downs (Lead Technical Contractor)
Dominic is a highly-skilled Red Seal Journeyman electrician with many years of successful experience. His strong electrical background adds significant value when working on the MGPS and ICCP systems produced by EMCS. Dominic is excellent in ensuring all systems are commissioned successfully and performs pre-drydock ICCP surveys to prepare customers for what will need attention. Dominic is constantly furthering his knowledge and is currently studying Physics part-time. He has an uncanny knack for diagnosing problems and troubleshooting for long-term solutions, and contributing to the R&D of the MARELCO™ and NOXX HYD systems. Dominic possesses the rare talent of getting involved in high-level technical business meetings and diagnosing problems at the ship's dock bottom. Known for his sarcastic sense of humor, he brings a fun energy to the unique culture at EMCS.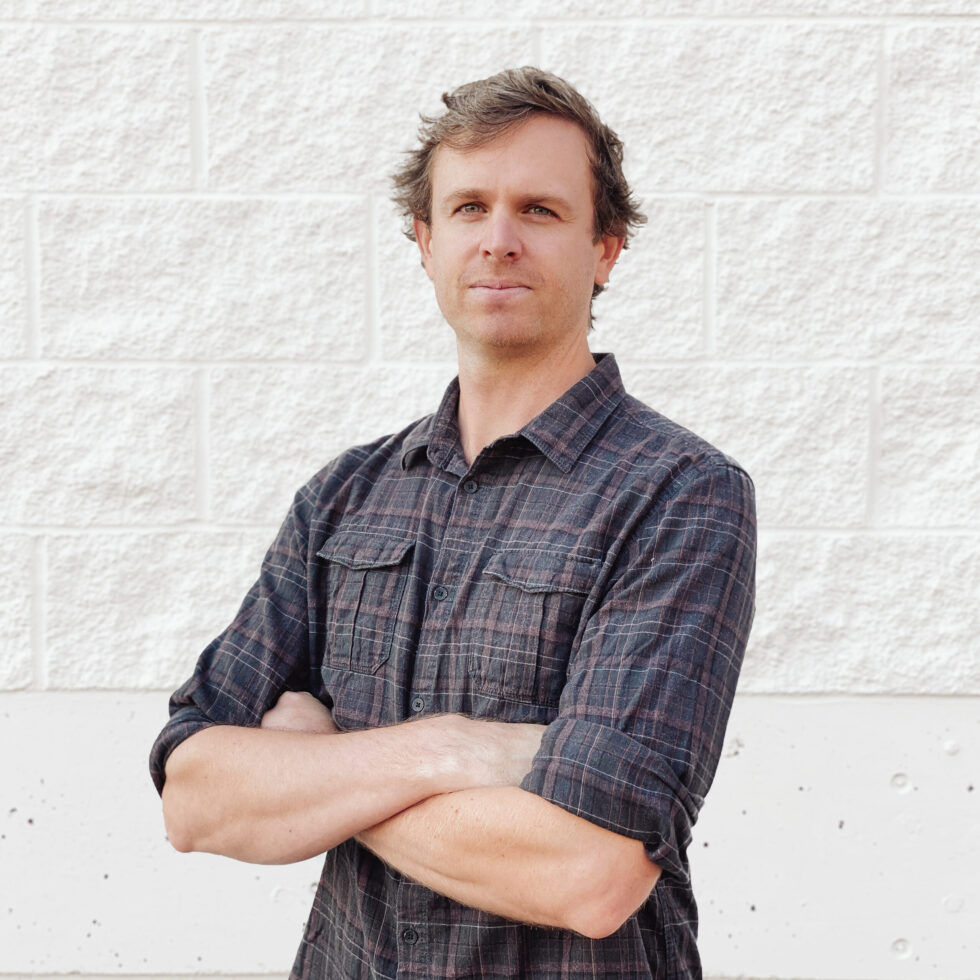 Mike Vicars (Technical Contractor)
Mike is a hard-working electrician who constantly learns and pushes to be ahead of the curve with the latest technologies in our field. He is a natural fit for EMCS, as his skills go beyond the tools of organizing and team building.  Mike has been an electrician for many years and is very capable of troubleshooting problems and dealing with on the spot solutions. Having been an owner and employee, he positioned as a terrific leader. Mike understands the challenges from both sides and can build a team because of it.  From building high-end homes and office automation to EMCS, he has learned a great deal about the marine industry and is a valuable member of the EMCS team.  However, Mike likes his downtime; he is an avid fisherman and will often travel for hours to get to the sweet spot before dawn!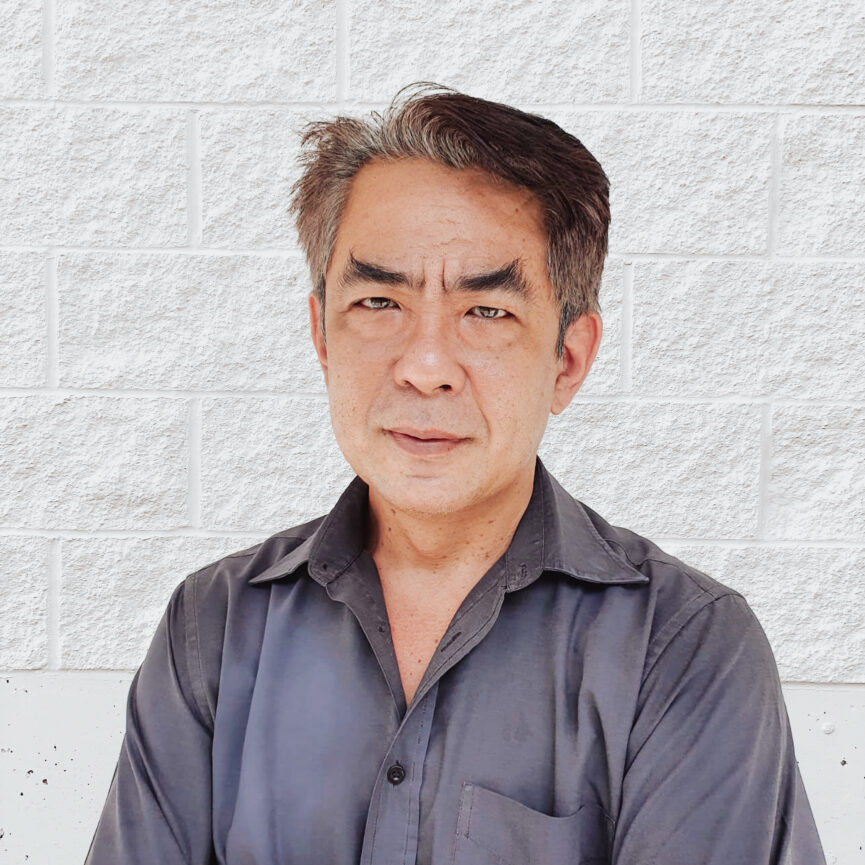 Ben Wee (Technical Contractor Singapore)
Ben started in the army as a weapons technician and began working in the marine industry in the 90s, initially installing and serving pneumatic controls, which progressed to the servicing, commissioning, and troubleshooting of electronic controls, hydraulics, steering gear, and control/alarm systems. In 2000 Ben began studying for his degree in Mechanical Engineering in Australia, focusing on industrial robotics. After graduating in 2005, he returned to the marine industry, mainly servicing and commissioning offshore vessels around South East Asia and China. He was very involved in ICCP and MGPS systems with five technicians small service team during this time. Ben's experience includes attending to vessels anchored offshore and in drydocks. In 2017 Ben was certified as a Project Management Professional (PMP). Ben joined the EMCS team in 2020 to head up the Singapore Technical base to expand the company services for drydocks.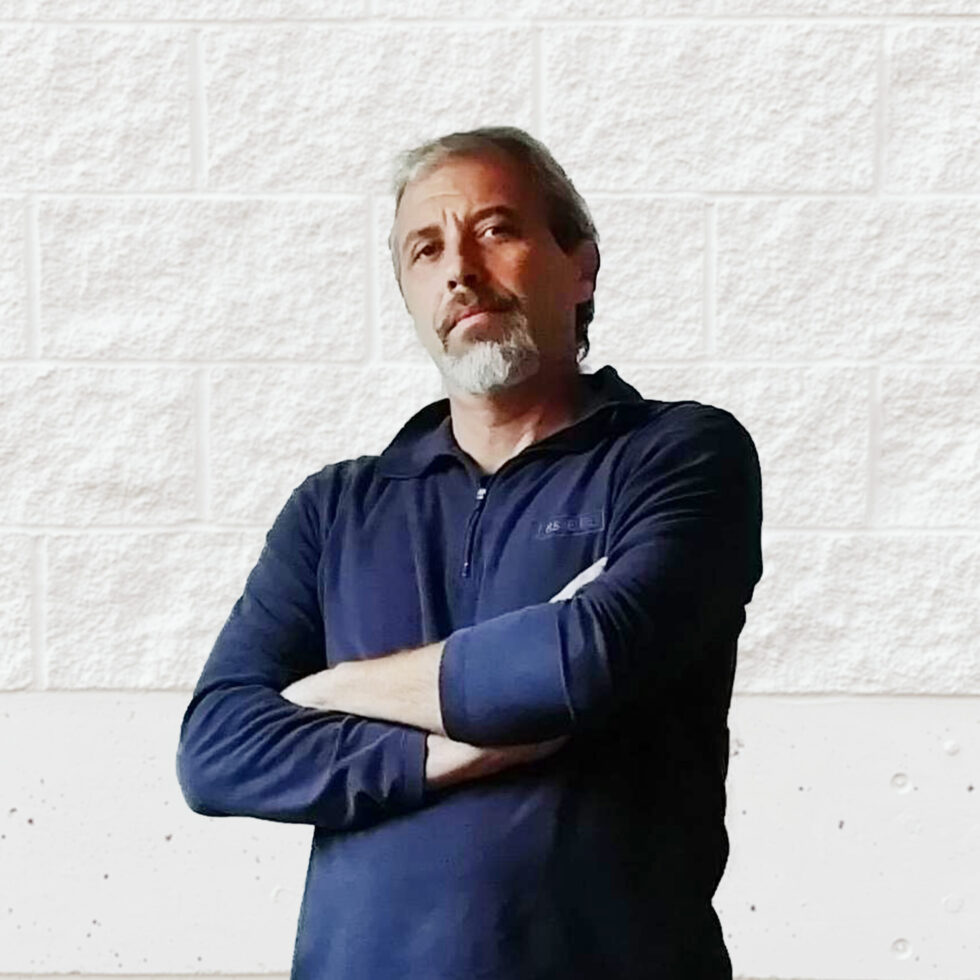 Maurizio Damonte (Technical Contractor Italy)
Based in Genoa, Italy, Maurizio extends the EMCS global reach that makes it possible for EMCS to be as local as possible to major shipping ports and drydock facilities worldwide. He has been working with EMCS since 2017. He is a highly experienced technician specializing in cathodic protection systems (ICCP, galvanic anodes) and antifouling (MGPS, chlorination). Over 25 years of experience working with world class companies in the shipping industry. As with all EMCS technicians, Maurizio travels worldwide, supervising the installations and repairing ICCP systems, galvanic anodes, and MGPS systems. Maurizio has experience in working with all the different brands of ICCP and MGPS systems. Maurizio is a perfectionist in his craft and is excited about the future with EMCS as they continue to grow. Maurizio enjoys being at home with his family at his home in the beautiful coastal city of Genoa, Italy. We are committed to creating employment opportunities and contribute to the economy while preserving the oceans' resources.
Jacob Stevenson (Technical Contractor)
Jacob was selected as part of the EMCS team initially based on the company need for a few Journeyman Electricians. However, that is not all there is to Jacob; we soon discovered that he had some hidden talents in the form of a passion for physics that is very useful in the products manufactured by EMCS. He is also an avid programmer, and 3D modeler, and a passion for software engineering, although not formally trained. His electrical background started by designing and building custom control systems. He is very organized and is very useful when working remotely. Jacob has a YouTube channel with tutorials on building a "tiny home," which is why he is not bothered by the confined spaces he has to get into the vessels we serve.
Gurtaj Singh (Warehouse Technical)
Gurtaj is a skilled electrical apprentice on the path to becoming a Red Seal Certificate Journeyman. Moving to Canada in 2019, his goal was to learn a trade and have the opportunity to work with a company he could progress his skills and career, which is what he has found with EMCS. Gurtaj believes that "if someone is interested in learning, then learning can never come to an end!" And this is how he approaches his role at EMCS, always taking on new tasks and always eager to learn.
Gurtaj is multilingual, speaking English, Hindi, and Punjabi, an asset to EMCS, who works with customers worldwide. Gurtaj is a self-starter and is happy to work alone but prefers working in a team. He thrives on collaboration and knowledge building. Gurtaj has found like-minded people in the Crew at EMCS who are reliable, hardworking and work as a team.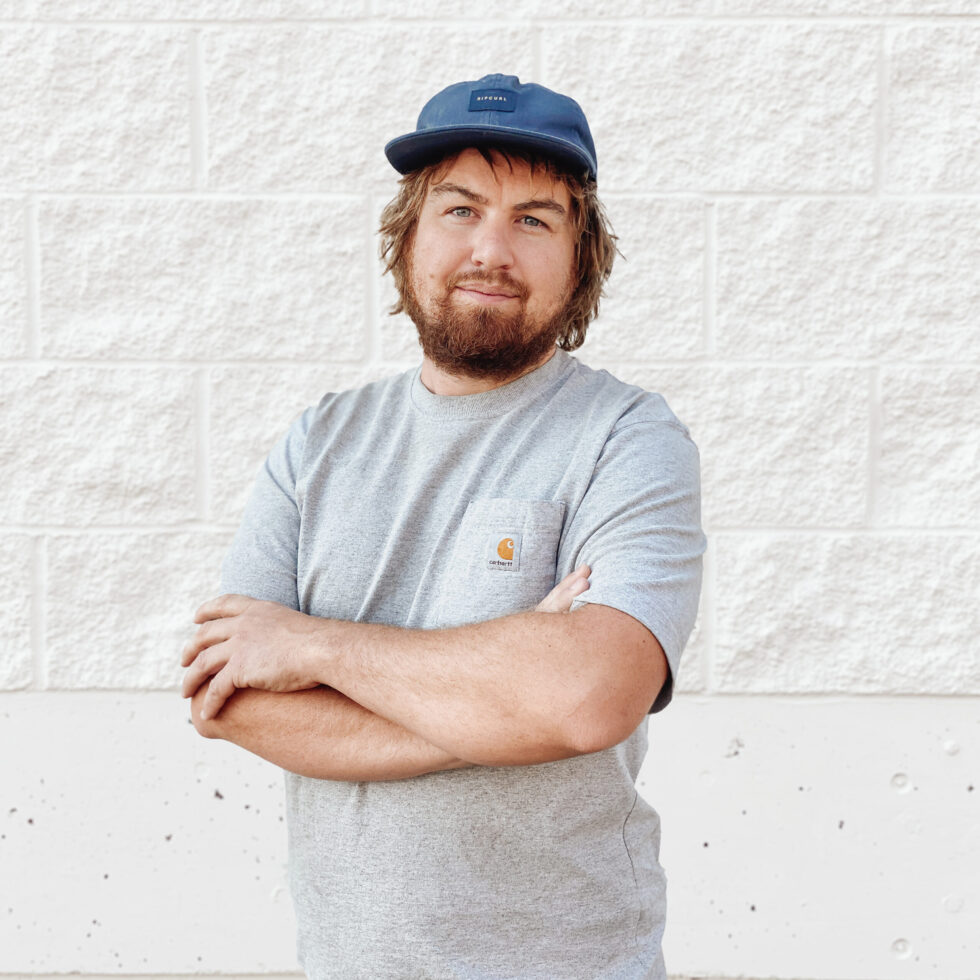 Callum Scott (Technical Contractor)
Cal is a systems technician and currently a very enthusiastic apprentice electrician. He moved to the west coast because he's adventure seeker and an avid outdoorsman. Originally from eastern Canada (Ontario where he began his career in solar energy. This is a big asset to EMCS with its NOXX HYD antifouling system that runs on solar energy as an energy savings option for the world class EMCS customers in the luxury market. After moving to Vancouver Island in British Columbia, he worked in the forestry industry for a few years before joining the team at EMCS. Cal learns quickly and has proved himself time and again in the field visiting the vessels to perform routine maintenance. We are excited to have Cal on the team, we are expanding our service base and quality people like Cal make it possible. What better way to live, work and play than being based on Vancouver Island.