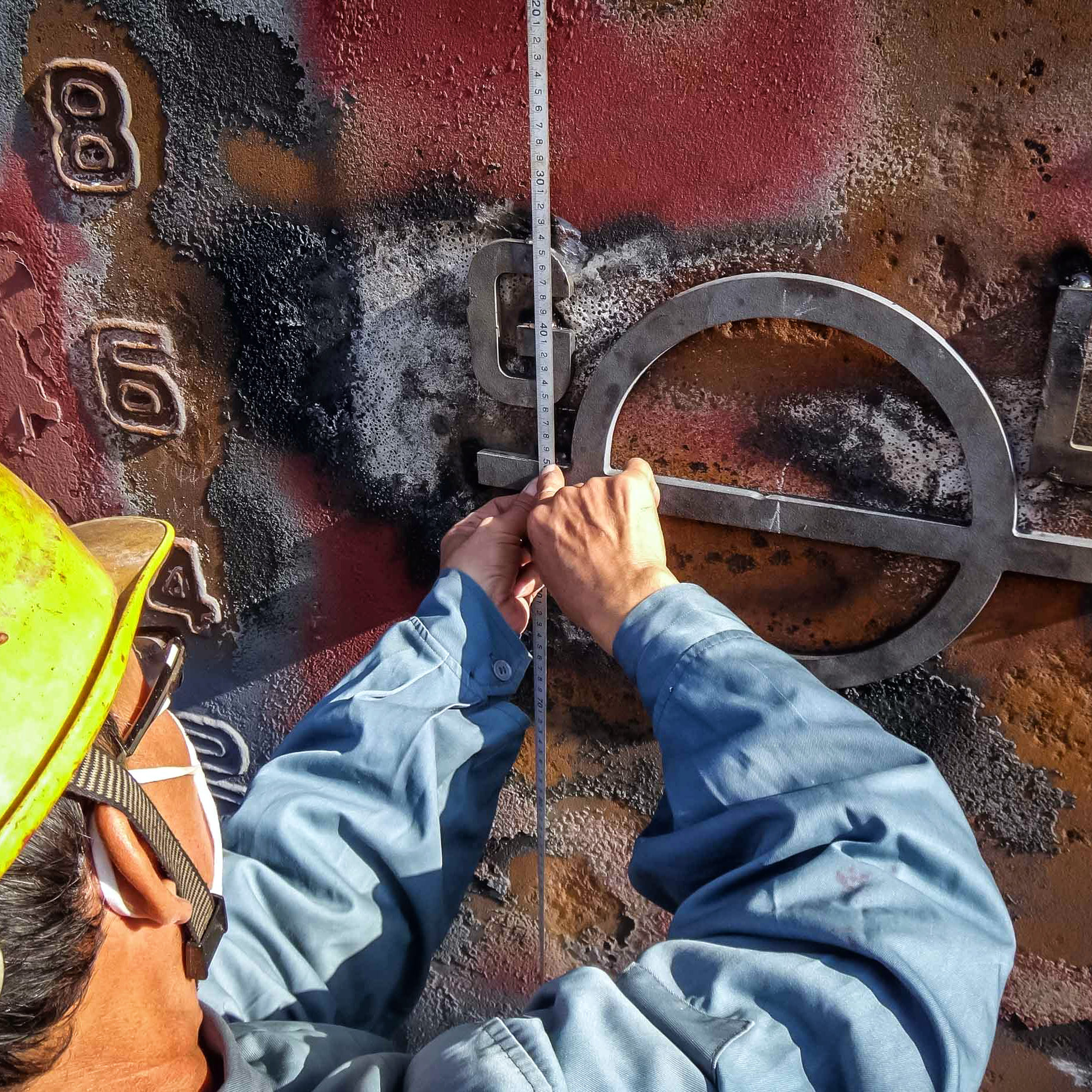 Marine fouling is one of the main problems faced by vessels operating in the world's oceans. Marine growth such as barnacles and mussels have been the reason for problems such as decreased ship efficiency, corrosion, damage to engine cooling, threat to fire safety systems, scrubbers, ballast water tanks, etc.
Biofouling not only sticks to the external surface of the ships and blocks intake grates, but also gets into the internal piping systems of the vessel and sticks to the surface of the pipes leading to blockage and corrosion. Therefore, it is important to have a properly serviced system onboard at all times.
As the inventor of the MGPS, EMCS Industries excels at providing comprehensive feedback regarding the complete removal of marine growth on all types of vessels. Whether your vessel needs a full MGPS replacement or just a repair, we ensure that ships operate without any issues. We survey and service the following types of antifouling systems anywhere in the world under all classification societies:
Electrolytic System (MGPS) Survey
The electrolytic system consists of anodes, mostly copper and aluminum (sometimes iron). The anodes are mounted in the sea chest or the strainer. These are run by an electronic control panel. The survey will ensure all readings are accurate, anode cards are in good working order, wiring to anodes is not corroded, and that the anodes are not damaged or need replacing.
NOXX HYD™ Low Frequency System Survey
The NOXX HYD™ (formerly Hydrosonic Hull Tender) antifouling system is an electronic low-frequency system that is fitted on the inboard side of the vessel and protects all internal piping, as well as the bow and stern thrusters. It can also protect the hull. The system comprises a compact control panel and strategically placed emitters. EMCS will check all electrical wiring and PCB cards, as well as run a system check on emitters.
Ultrasonic System Surveys
An Ultrasound System uses a wave generator that produces and sends electrical impulses at high frequency. These waves are passed through a coaxial cable to transducers which are mounted externally to the sea chests or strainers. The ultrasound waves create a cavitation effect on the internal parts of the sea chest and pipes which kill fouling but can damage steel surfaces. EMCS will do a complete system check and ensure that no damage to the sea chests and pipes is occurring. It's vital to catch this early which is why such inspections should be scheduled regularly.
Other Antifouling Surveys
EMCS can provide detailed reports on Chemical Dosing Systems and Electro-Chlorination Solutions. However, these systems are less popular due to the environmental pressure being applied to ship owners when considering antifouling solutions for new builds.
We service the entire world – wherever your ship is in port or dry dock, we can be there to meet and inspect the vessel.