EMCS Industries Ltd. commits to providing our customers with world-class service and continued expertise in our field. 
We strive for continual improvement as a business, a brand, and our service.  We have worked with a leading global business, brand, PR, and communications company dedicated to the marine and energy markets.  Furthermore, they have connected with our customers on several topics. And in addition, we have provided a snapshot of the comments/testimonials we received as part of this process.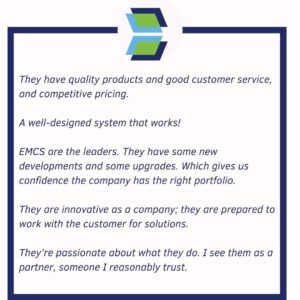 A trusted manufacturer and service provider to over 147 vessels worldwide,  We are the 'invisible partner' you can count on for trusted marine growth protection.  We look forward to sharing further testimonials with you.