MARELCO™ Seafarer Antifouling Monitoring Software
MARELCO™ Seafarer Antifouling Monitoring Software consists of two parts; the MARELCO™ Seafarer Software application and the new MARELCO™ Liberator Control Panel sold together, they provide the most comprehensive antifouling management system available today.
Gone are the days of regular manual intervention on board the vessel—the MARELCO™ Seafarer Antifouling Monitoring Software self management and the diagnostic system will ensure your antifouling system's maximum efficiency.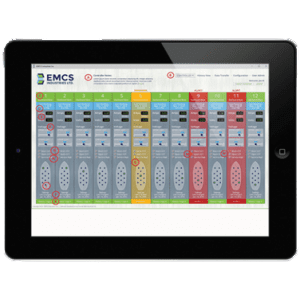 Antifouling Monitoring Software
FEATURES INCLUDE:
Multiple Control Panels controlled from one central location
Shows layout, location, and status of an Anode or Transducer in real time
Controls each Anode or Transducer automatically.
Each virtual card shows all detailed information and stores the information in the data log.
Logs the date that settings and when they were most recently changed.
Fully configurable with a sophisticated system setup interface.
Communicates all information on a local PC, Tablet, or Smart Phone on the vessel.
Remote management of the vessels antifouling systems
The User Admin screen to create and modify users and their permissions.
All system features are included but can be configured to suit any security protocol.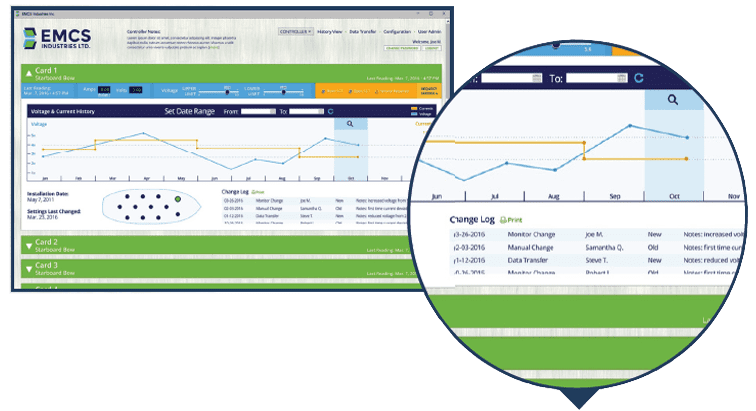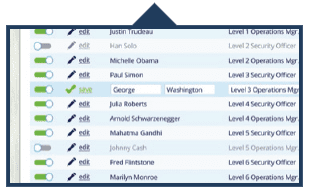 ANTIFOULING SOLUTIONS THAT WORK