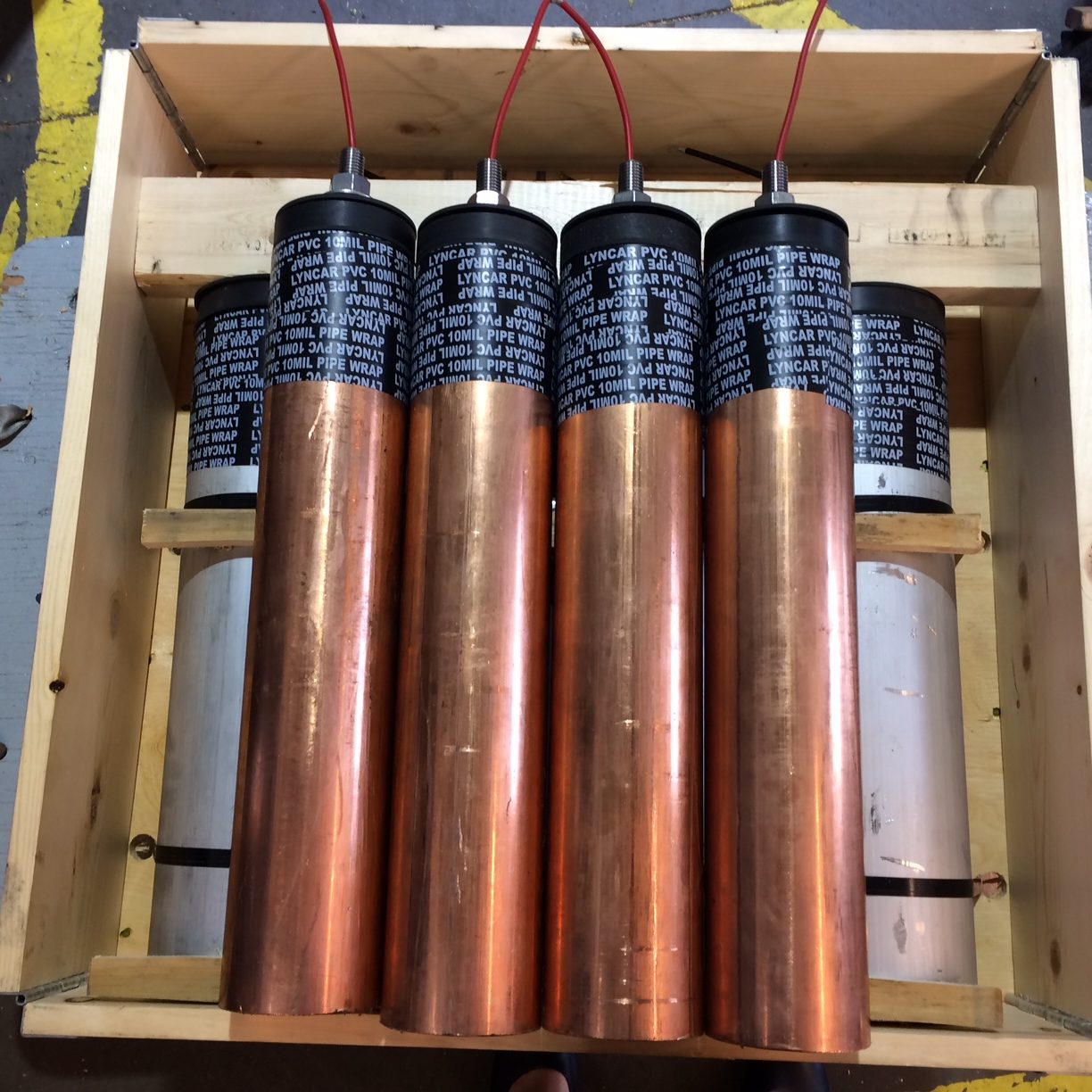 COPPER ANODES 
These are used in the majority of installations to protect steel pipework against bio-fouling through the creation of copper ions. Standard sizes range from 3″ to 6″ diameter and 12″ to over 32″ in length. The photograph shows a copper anode being manufactured in Sidney, BC Canada and then being crated carefully in our custom made-to-size crates.
ALUMINIUM ANODES
The purpose of aluminium anodes is to assist in anti-fouling process through the production of aluminium hydroxides when protecting steel pipework. They also produce a cupro-aluminium film which acts as an anti-corrosive layer on the internal surfaces of pipes. Full set of anodes ready to be shipped out.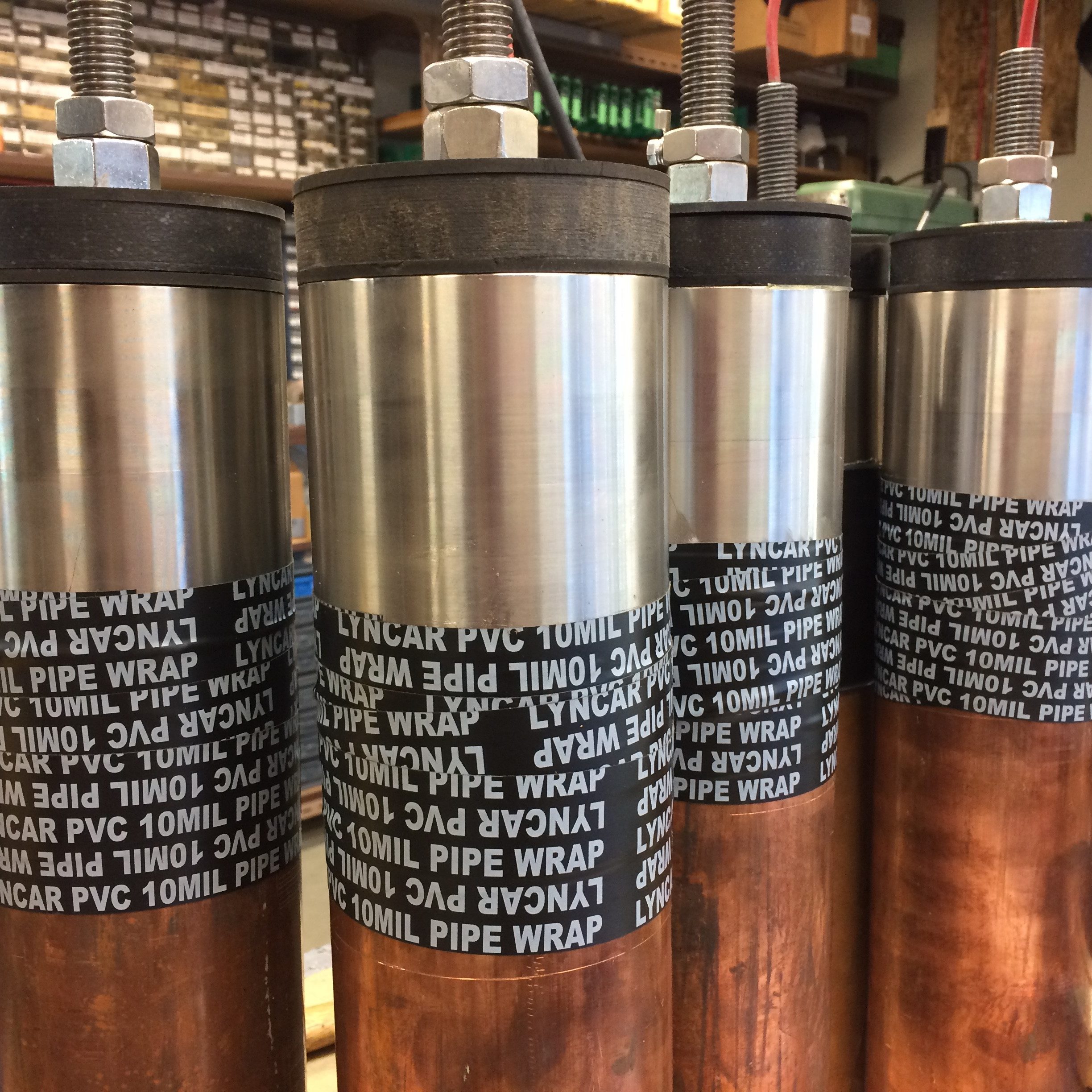 DUAL PURPOSE ANODES – SPIRAX 
In cases where there is a requirement for anti-fouling and corrosion suppression, but only space to fit one anode in a strainer, this dual purpose design provides an effective solution. Dual purpose anodes can be produced with either copper/aluminium or copper/ steel in a single assembly.
IRON (FERROUS) ANODES
These are used to protect cupro-nickel pipework which is commonly found on naval vessels. By producing ferrous ions, the 'soft iron' anode helps to maintain a protective oxide layer on the internal surfaces of pipes to suppress corrosion. This anode has our safety cap flange attached.